The MMO has worked with industry body, the British Marine Aggregate Producers Association (BMAPA), and other Government organisations on new guidance to support the long-term future of the marine aggregate extraction industry while protecting the environment and other seabed interests.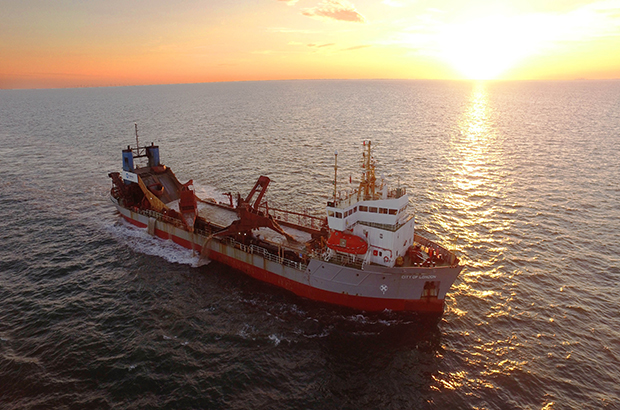 Marine sand and gravel extraction plays an increasingly important role in meeting the nation's need for construction aggregate. It is regulated by the MMO, through the marine licensing process, and also managed by The Crown Estate, in their capacity as owner of non-energy minerals on the seabed.
To support companies to carry out sustainable marine aggregate extraction in English waters BMAPA and The Crown Estate have jointly published a new good practice guide. Good Practice Guidance: Extraction by Dredging of Aggregates from England's Seabed (2017) is now available from the BMAPA website. It reflects modern practice in English waters, providing an overview of the marine aggregate industry and also covering:
planning
licensing
environmental assessment
monitoring
mitigation and management methods
BMAPA and The Crown Estate produced the guidance in response to a continuing need for a modern, up to date reference document to help inform industry, policy makers, regulators and advisors.
The MMO supports this guidance, as one of a number of Government organisations who were involved in its production, alongside Defra, Natural England, Joint Nature Conservation Committee, Historic England and The Centre for Environment, Fisheries and Aquaculture Science (Cefas).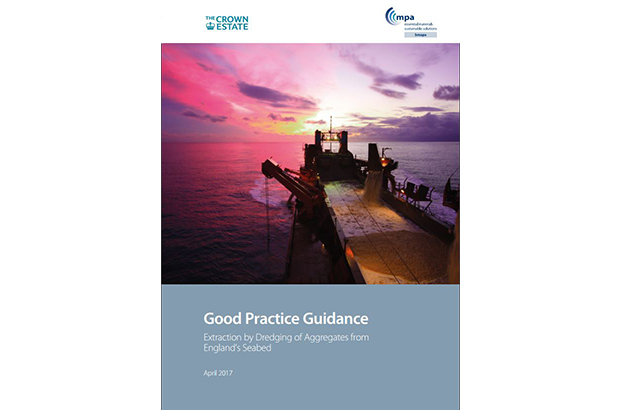 Mark Russell, Executive Director of BMAPA, explains:
"Over recent years, the planning, regulation, assessment and management of marine aggregate extraction have evolved significantly, while at the same time a wide range of voluntary good practice principles have been developed and adopted by industry to mitigate and manage the effects of its operations on both the wider environment and also other marine users.
"By ensuring our regulators and advisors were involved throughout its preparation, our new good practice guidance is able to provide a robust framework that will help shape the sustainable management of the marine aggregate industry for the next decade and beyond."
Don't forget to follow us on Twitter  for more updates on our work - you can also find out more about the Mineral Products Association, of which BMAPA is part, @MineralProduct