I'm Andy Deary, the new Head of Enforcement and Compliance for the Blue Belt programme. I joined the team in October 2017, and am based within the Marine Management Organisation (MMO), working alongside the Centre for Environment Fisheries and Aquaculture Science (Cefas) and the UK Overseas Territories (OTs). With the team, I am helping to identify sustainable compliance and enforcement solutions for the OTs.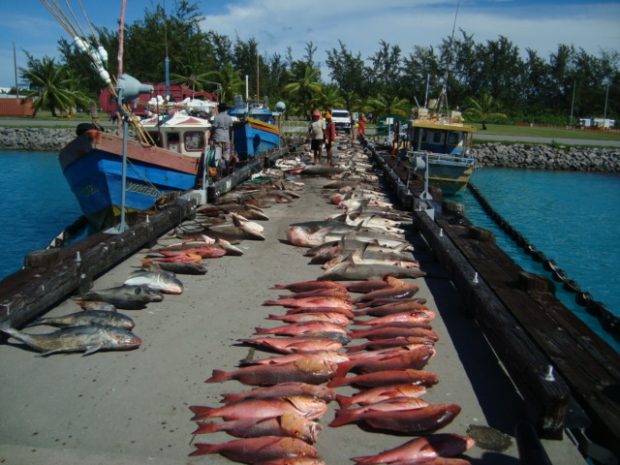 When it comes to enforcement, the MMO has an impressive range of expertise and resources which I am drawing on to help support the OTs. This includes utilising the MMO's experience around surveillance, monitoring techniques to ensure we have coordinated intelligence gathering. Where relevant, we are also working with other flag states to ensure that, for example, in the case of Illegal, Unreported, and Unregulated (IUU) fishing activities, appropriate action can still be taken.
Enforcement and Compliance in the Overseas Territories
For over the last decade (and prior to joining the Blue Belt team) I have worked in a variety of fisheries enforcement and compliance roles. I have undertaken enforcement work around a number of OTs, including the waters around British Indian Ocean Territory. I have also worked in a marine enforcement capacity around Ascension Island, St Helena and Tristan da Cunha. During this time, I have developed a genuine passion for protecting these unique environments.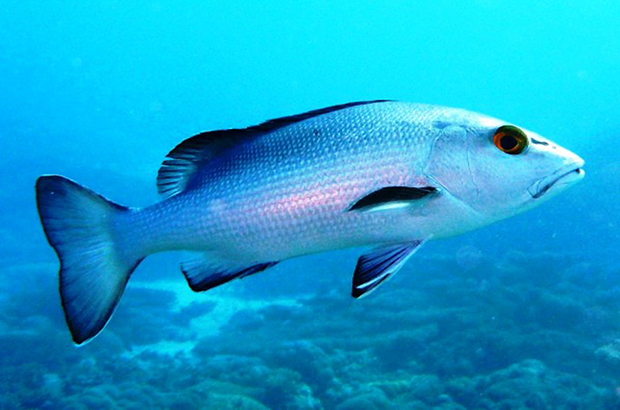 In 2010, I was the Senior Fishery Protection Officer responsible for undertaking patrols around the Atlantic OTs of Ascension Island, St Helena and Tristan da Cunha. This allowed me to undertake compliance assessments and work closely with the Fisheries Patrol Officers from the OTs. I then undertook similar enforcement work around British Indian Ocean Territory (BIOT) for three years, where I was responsible for all tasking and enforcement of all activities of the BIOT fishery patrol vessel. This included the detention of IUU vessels, and taking them back into port on the island of Diego Garcia. I then compiled evidence for court action against the crew and vessel owners. I also worked closely with a number of charities and Non-Governmental Organisations (NGOs), to help facilitate scientific expeditions.
British Indian Ocean Territory
The British Indian Ocean Territory is home to one of the most beautiful, unspoilt, pristine coral reefs anywhere in the world. However, despite the popular image of being home to calm, turquoise blue seas, undertaking monitoring and enforcement activities— particularly in the months between April and August— can be a huge challenge. Storms during this time can be extremely violent, and navigating around and boarding vessels can be very challenging, and at times, extremely dangerous. When boarding a vessel, you are never 100% sure what sort of reception you will receive!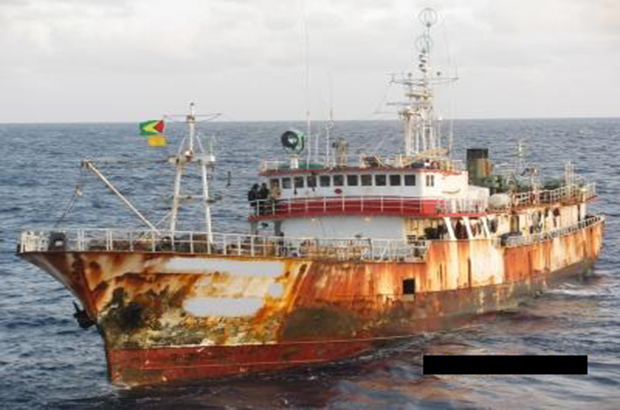 Enforcement work around the OTs can also be challenging, because they are so remote. Sometimes you have to spend between three and five months at sea, away from your family and friends. However, knowing that your work is key to protecting some of the most important marine environments around the world is incredibly rewarding. As part of the Blue Belt team, I am proud to be making an important contribution to the work around intelligence management, risk and training. A key goal of the Blue Belt programme is to deliver well enforced and effective marine protected areas around the OTs. Once fully delivered, this will be an incredible legacy, and it is extremely exciting to be part of this project.