Marine aggregates are an important resource for England and Wales, and there is a long history of marine aggregate extraction in our waters.
Management of natural resources
The Marine Management Organisation (MMO) were approached by delegates from South Korea as they were interested in learning more about the management of our natural resources.
On 27 June 2017, Matthew Kinmond and Jenny Ford from Marine Licensing and Mark Herbert and James Lawson from Marine Planning met with the delegates from South Korea at Lancaster House. They were involved in a project on the island of Jeju.
This is a volcanic island which has a lack of aggregate resources. They are currently importing 2.75billion m³ to meet current demand, which has doubled the price of aggregate.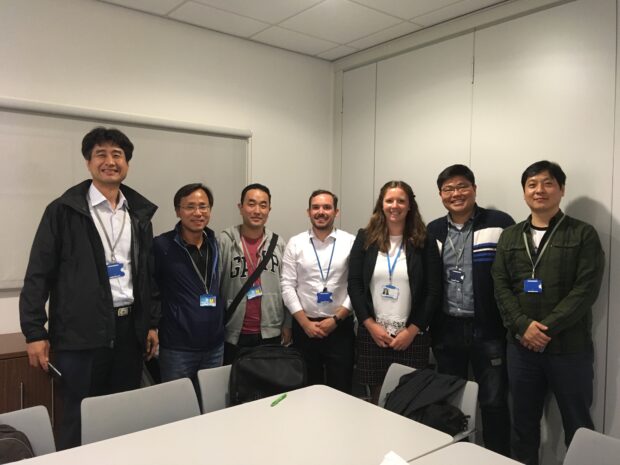 Lessons learned
After an insightful presentation from the South Koreans, the MMO explained the Marine Planning process, with a focus on aggregate policies. This was followed by a presentation on Marine Licensing, covering the regulatory processes.
We shared lessons learned from managing conflicts between stakeholders. The delegation party also spent time with the British Geological Survey and The Crown Estate, before visiting several European countries to learn about their processes.
This was an interesting visit for all involved, and we welcomed the opportunity to share our expertise of regulating and planning offshore activities.