Marine protected areas (MPAs) currently cover over 5% of the world's ocean
and are designed to protect and preserve various resources within their boundaries. This goes some way to meeting internationally agreed goals of 10% ocean protection by 2020, and 30% by 2030.
Well-designed marine protected areas can vastly improve the health and biodiversity of ocean ecosystems. They provide a refuge for endangered and commercial species to recover, where fish are able to reproduce, spawn and grow into adults. Critical habitats become protected from damaging human activities such as destructive fishing techniques, and can increase their resilience against external impacts such as climate change.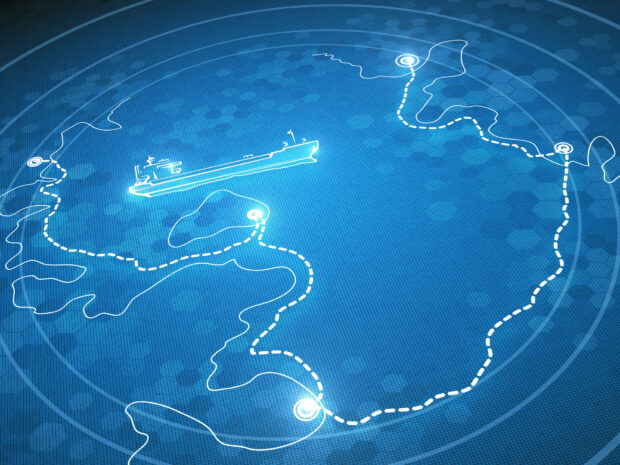 Each individual MPA should be designated to protect marine ecosystems, processes, habitats, and species, and has its own management regime determined by its sovereignty. Where an MPA is well managed it contributes to the restoration and replenishment of resources for social, economic and cultural development. Cost-effective monitoring and surveillance of these marine protected areas is therefore critical to their success.
The Blue Belt programme is working with a number of technology partners to help deliver this goal.
For example, in partnership with the Satellite Applications Catapult and OceanMind, we are able to access innovative satellite technologies to help establish, monitor and enforce large-scale MPAs across the British Indian Ocean Territory, Pitcairn Islands, Ascension, Tristan da Cunha, Saint Helena, British Antarctic Territory and South Georgia and the South Sandwich Islands.
How is technology used to protect British Overseas Territories and MPAs?
Thanks to significant growth in technological capabilities, machine learning is helping to revolutionise the how we detect illegal fishing activity. We can now identify and corroborate many different types of fishing activity automatically from satellite information.  By using highly sophisticated systems that perform in-depth computational analysis, we are able to automate maritime information analysis from a wide variety of sources, which in turn empowers expert analysts to work more effectively.
Using the technologies provided by OceanMind and the Satellite Applications Catapult, we are now able to work with the Overseas Territories to ensure that we are able to focus on indicators of possible Illegal, Unreported and Unregulated (IUU) fishing that might otherwise go unnoticed.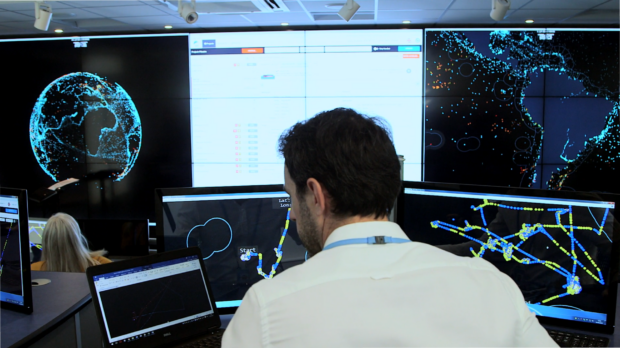 These improved technology enhancements are used in the monitoring and surveillance of both UK marine protected areas and Overseas Territories.
Satellite information from Automatic Identification System (AIS), Synthetic Aperture Radar (SAR) and Electro-Optical (EO) satellite data along with Vessel Monitoring System (VMS) data have been consolidated and cross referenced against external information such as fishing licence and vessel registry databases, regional fisheries management organisations, fisheries rules and regulations and vessel tracking identity telemetry, to identify and distinguish between the various vessels located within areas of interest.
By using satellite data and satellite imagery together with a wide variety of data sources, including oceanographic data, our goal is to be able to work with the Overseas Territories to track and monitor vessel behaviour in and around these new, large-scale, remote MPAs, and ensure that the risk to these reserves is significantly reduced.
New Innovations for monitoring and surveillance
Further innovations are also being used to assist in the effective deployment of manned or unmanned maritime and aerial patrol assets.  Patrol support activities also allow for the possibility of satellite technology being used to support near-real time monitoring and surveillance that identifies possible illegal fishing activities and helps streamline patrol planning exercises.
Another technological innovation involves the use of Unmanned Surface Vehicles (USVs), which may facilitate the patrolling of MPA borders. It also allows enforcement vessels to respond to any boats identified as undertaking suspected illegal fishing activities.  These vessels are sent to specific co-ordinates to gather evidence that will assist the authorities with ongoing enforcement.
In addition to the state of the art monitoring systems now available, USVs may be used alongside expert fisheries analysts to provide a higher success rate for enforcement.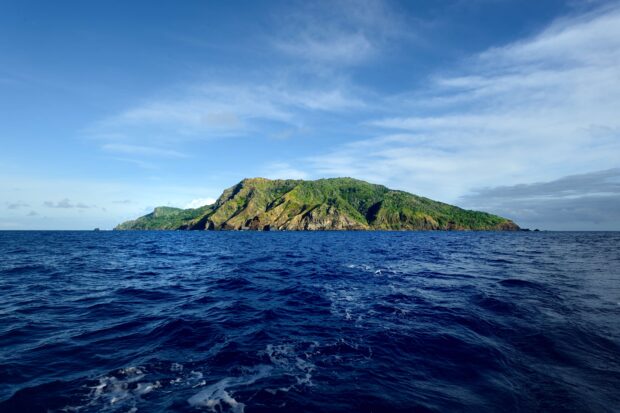 In the Pitcairn Islands, we have worked with OceanMind to review the ability of technology-aided analysis and remote sensing capabilities to provide insights into what is happening in remote areas of UK sovereign waters.  This monitoring also has a deterrence effect, with fishing vessels expending valuable time and fuel to avoid the perception of violation of the marine reserve.
Regular fisheries compliance analysis of traffic around Pitcairn Islands is regularly undertaken and correlated with satellite imagery to look for 'dark' or non-transmitting vessels that may continue to operate in the area.
As a consequence, new technologies are providing a valuable potential solution to the challenge of monitoring and enforcing these new and geographically remote Marine Protected Areas.
Get in touch
If you would like to contact the Blue Belt Team, you can send us a message here.