Managing Illegal, Unregulated and Unreported (IUU) fishing
As part of the Blue Belt programme the Marine Management Organisation (MMO) and the Centre for Environment, Fisheries and Aquaculture Science (Cefas) are working in partnership with the Tristan da Cunha Overseas Territory to ensure their waters are effectively protected, managed and monitored.
One of the challenges facing maritime administrations across the world is the problem of Illegal, Unregulated and Unreported fishing (IUU). IUU is estimated to cost the global economy $20bn annually, and is a cover for other illegal activities such as slavery and smuggling.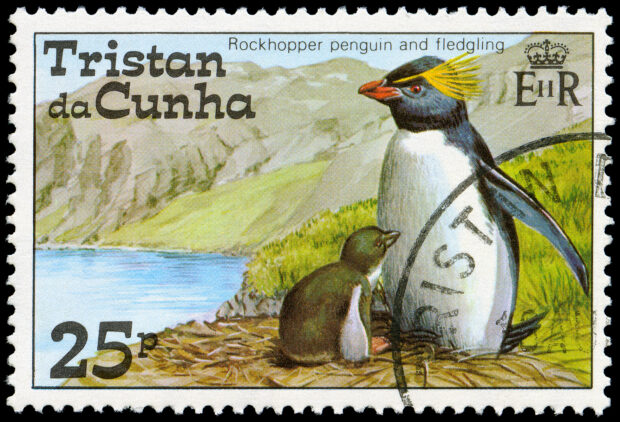 It robs legitimate fishermen and governments of revenue; undermines the accuracy of fisheries' stock assessments and thwarts efforts to manage marine fisheries responsibly. It is also damaging to the legitimate, local fishing industry, undermining productivity and in some cases precipitating the collapse of vital local industries. Ultimately, IUU threatens the stability of coastal communities that rely on the sustainable, legal trade.
What is the Blue Belt project doing to help?
The Blue Belt project is developing a number of projects across all the overseas territories which aim to:
improve scientific understanding of the marine environment
develop and implement evidence based, tailored marine management strategies including surveillance and enforcement
ensure management is sustainable and long term
There are a number of innovative projects we are currently involved in on the island of Tristan da Cuhna. One of the biggest issues the Tristan da Cuhna administration have identified is the problem of IUU.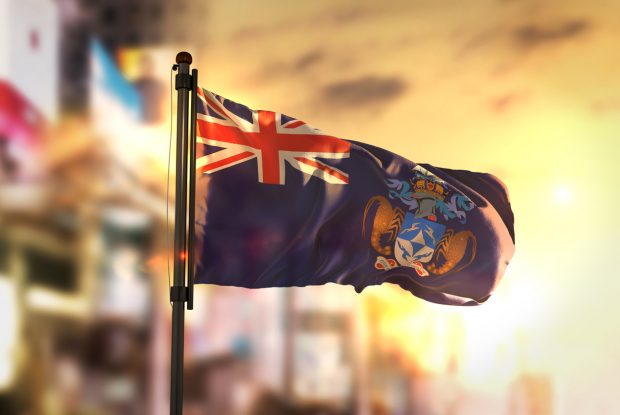 We are therefore undertaking a project that reviews how we can work with local fisheries officers to best utilise data from a satellite based vessel-tracking system called the Automatic Identification System (AIS). We are also working with the Tristan da Cunha government to incorporate data from AIS with other intelligence to better target monitoring and enforcement activities.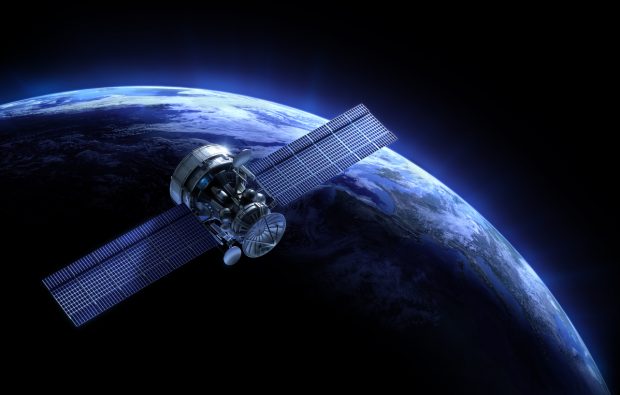 What evidence do we have to support our work?
Numerous studies show that IUU is a significant problem that needs to be addressed. You can read more about some of the innovations — and our partners.
The Foreign and Commonwealth Office has also completed a comprehensive project using synthetic-aperture radar satellite imagery to assess the scale, location and of the problem of IUU around Tristan da Cunha and the other OTs within the Blue Belt programme. This data has been correlated against AIS and other sources of data, and from this we are able to help identify the scale and source of potential problems.
Tristan Da Cunha has high level of marine traffic passing through its waters, transiting between South Africa and South America. There are also significant tuna fisheries in the area. Our review of a range of intelligence suggests that some foreign-flagged fishing vessels may be undertaking a range of illegal fishing activities in Tristan Da Cunha waters, as they follow a number of rare and highly valuable fish.
What are we doing about it?
It's a challenging operation. Tristan da Cunha is the most remote inhabited island in the world. They have a vast marine area to protect and with only 300 people living on the island, resources are limited. However, the islanders have exceptional knowledge of their waters and display excellent seamanship. To support them, as part of our Blue Belt work, we sent a marine officer to Tristan da Cunha and chartered a vessel to patrol around the outer edge of the Tristan da Cunha Economic Fishing Zone. We worked closely with the island's fisheries officers, who took part in the patrol, sharing knowledge.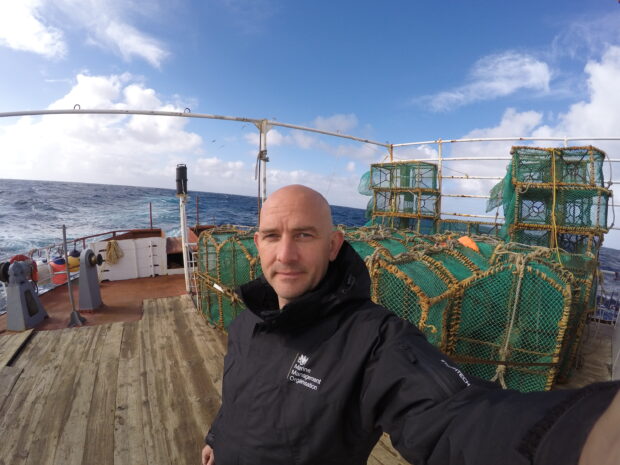 During the patrol, we commissioned additional satellite imagery in near real-time, to target patrol operations at locations where suspicious vessels were sighted.
The patrol provided the MMO and Tristan Da Cuhna fisheries department with a great opportunity to share expertise. Patrolling such a vast, remote expanse of sea can be challenging, but by sharing intelligence and using innovative technologies, we can better target our monitoring and enforcement activities.
The message for those vessel operators who choose to fish illegally around the island is clear: regardless of which flag you fly, there are consequences to illegal fishing.
Can I access the data?
The MMO has developed open source software tools to process AIS data that can be downloaded using following link: MMO1066 AIS tool distribution package.
The tool is available under open government license and so you do not require permission to develop it for your own needs; however we would be interested to learn of the work you carry out with the tool and any improvements you may make to tool.
The UK Overseas Territories Blue Belt programme
The UK and its Overseas Territories (OTs) are custodians to the fifth-largest marine estate in the world. UK OTs hold biodiversity of global significance, from vast penguin colonies to tropical rainforests.
85% of the critically endangered species UK Government is responsible for are within UK OTs
Some of the species and habitats present in UK Overseas Territories are found nowhere else on earth
Only 6 percent of the species unique to the UK are in Britain – 94 percent are in our overseas territories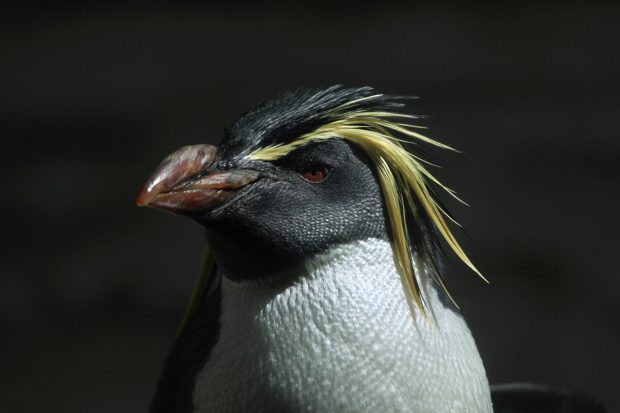 The Blue Belt programme is a partnership between the Marine Management Organisation (MMO) and the Centre for Environment, Fisheries and Aquaculture Science (Cefas). Funding is provided through the Conflict, Stability and Security Fund (CSSF) on behalf of Foreign and Commonwealth Office (FCO) and the Department for Environment, Food and Rural Affairs (Defra).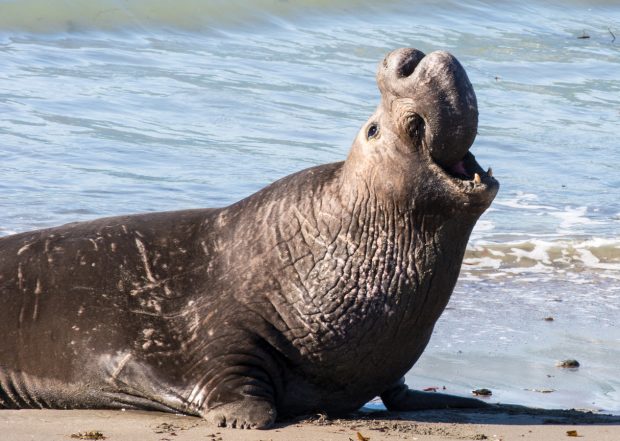 Get in touch
If you would like to contact the Blue Belt Team, you can send us a message here.