Today is #TalkLikeAPirateDay and I wanted to share some information on the work the IUU team do to implement the IUU Regulation on behalf of the UK and prevent illegally caught fish from coming across our border.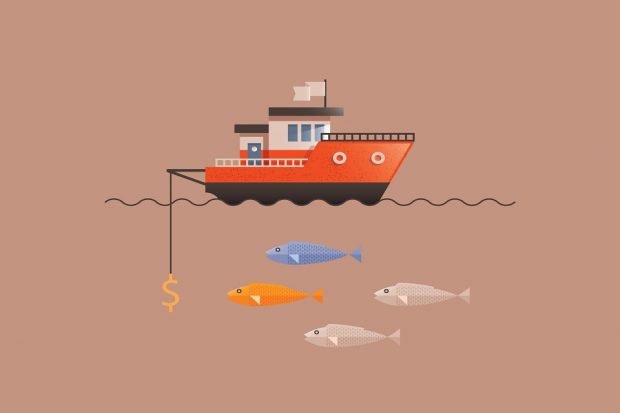 Piracy at sea costs the global economy approximately £18 billion a year
Piracy at sea costs the global economy approximately £18 billion a year (source: World Bank) and covers a whole realm of issues including hijackings at sea, hostage taking, drug and gun running, slavery, people trafficking and IUU fishing. Some of the fishing vessels that we encounter are involved in multiple issues and fishing (albeit illegally) is only a platform for other serious crimes. IUU fishing is estimated to cost in excess of £8.5 billion and over 10 billion tonnes of fish being taken illegally and sold on the black market.
So what do we
on the IUU team
do? Well……
Imports: We regulate the imports of fish coming into the UK that have been sourced from landings by third country fishing vessels. These imports are accompanied by a suite of customs documents, including those to prevent IUU fish from being imported. Catch certificates show details of the catching vessel, the species of fish, where and when it was caught, and whether there has been any processing during export. These documents are checked by UK Port Health Staff at the UK border and any concerns or issues passed on to the MMO IUU Team for further checks. These can be open source web checks on Regional Fisheries Management Organisation (RFMO) and vessel identification websites, or formal verification with a third country flag state.
Exports: The UK generate their own catch certificates for fishery products leaving the EU (typically for processing) then returning in another form. A good example of this would be nephrops (also known as langoustine) that are exported to Vietnam for shelling and the tails then exported back to the UK.
Information/Intelligence sharing
Information/Intelligence sharing: This can be between the UK, other EU Member States IUU teams, third country flag state authorities, or national and international enforcement agencies. A good example of this was the UK's contribution in the detention of the 'Bandit 6' which was a group of demersal longliners illegally targeting Patagonian Toothfish in the Southern Ocean. Through Interpol, we were alerted to their links to UK Marine Insurance companies. An investigation led to the industry being educated on the IUU Regulations and fishing vessels operating illegally.
We provide training to Port Health Authorities and the devolved administrations on the implementation of the IUU Regulation, attend technical working groups at the EU Commission as UK experts, act as advisors to the Foreign and Commonwealth Office, UK importers, Non Governmental Organisations, the British Retail Consortium, and third Country ambassadors on IUU matters.
The work we do is interesting and contributes to the global effort to reduce IUU fishing.