The MMO welcomes the government's ambitious 25 year Environment Plan to leave our environment in a better state than it was found.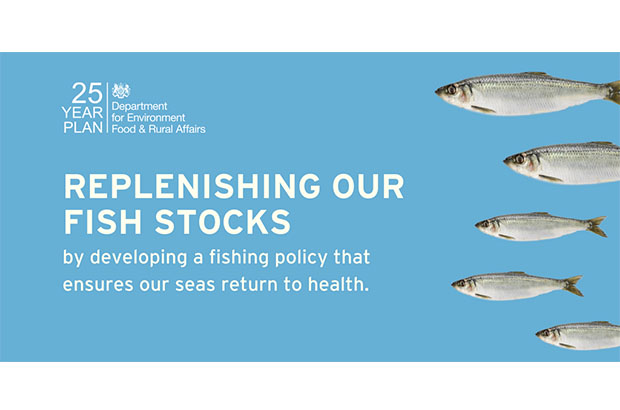 We draw from the planet all the raw materials we need to live and prosper – food, water, air and energy. Respecting nature now is critical so the next generation can flourish. To ensure abundant natural resources for future generations, we must be wise stewards of the environment.
The Environment Plan sets out how, over 25 years we will secure clean, healthy, productive and biologically diverse seas and oceans. The plan was announced in a speech by the Prime Minister and the Secretary of State for the Environment, Michael Gove, has also described his ambitions for our environment.
Marine aspects of the plan
The plan describes plans for the marine environment and has a chapter dedicated to our oceans. Themes mentioned in the plan include:
Ocean acidification
Coral reef protection and management – particularly in Overseas Territories
Investment in mangroves and natural capital overseas
Continuing to work with others under OSPAR
Commonwealth Blue Charter
Easing impact of human activity on fish stocks and seabed habitats
The natural capital approach and understanding the value of the marine environment
The plan sets out some commitments for the marine area, including:
Introducing a sustainable fisheries policy as we leave the Common Fisheries Policy
Ending discards and publishing an annual statement on fish stocks
Publishing a Fisheries White Paper ahead of the new Fisheries Bill, setting out the Government's future approach to sustainable management as we leave the EU
Pursuing this approach with action at all levels, including in fisheries negotiations with the EU and other countries.
Achieving good environmental status in our seas while allowing marine industries to thrive 
By 2021 all relevant Local Authorities signed up to the Coastal Concordat for marine licensing
In 2018 completing a major assessment of how far our seas have moved towards good environmental status since 2012
Using that assessment to review Government targets and put in place an updated strategy that will deliver the objectives in this Plan and associated international obligations for our seas.
Delivery of Marine Plans by 2021. Putting in place the remaining marine plans for England, and working with partners in the devolved administrations to support those for Northern Ireland, Scotland and Wales.
Consulting on the third tranche of Marine Conservation Zones in the first half of 2018, with designations within 12 months of that date.
Extending work to protect mangroves for local communities to Indonesia in 2019 and to more communities in South East Asia.
The Blue Belt programme
In her speech the Prime Minister referred to the Blue Belt programme, the Government's global ambitions for marine protection. The MMO is delivering the programme in partnership with Cefas on behalf of the Foreign and Commonwealth Office and Defra.
You can find out more about the Blue Belt programme on Twitter (@ukgovbluebelt) and by signing up to receive the newsletter.