The MMO is working with the Port of London Authority to limit duplication for businesses seeking to carry out development in the Thames.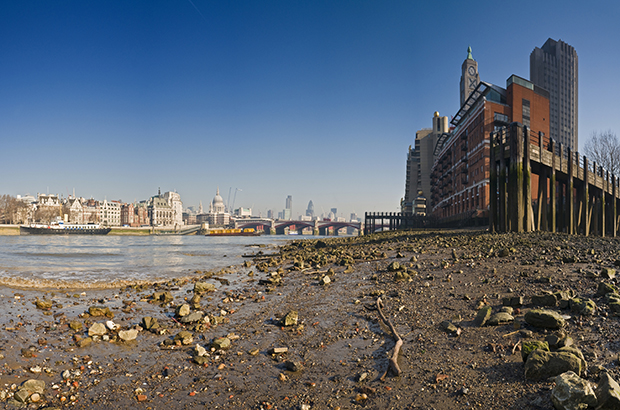 Under the Marine and Coastal Access Act 2009 the MMO's marine licensing remit includes in the tidal area of rivers, such as in the River Thames.
The Port of London Authority (PLA) also has statutory responsibilities in the River Thames for navigation, hydrodynamics, promoting the use of the river and for licensing works and dredging. Some of these responsibilities duplicate those of the MMO.
However we've now agreed a set of principles for working with the PLA - The Thames Concordat.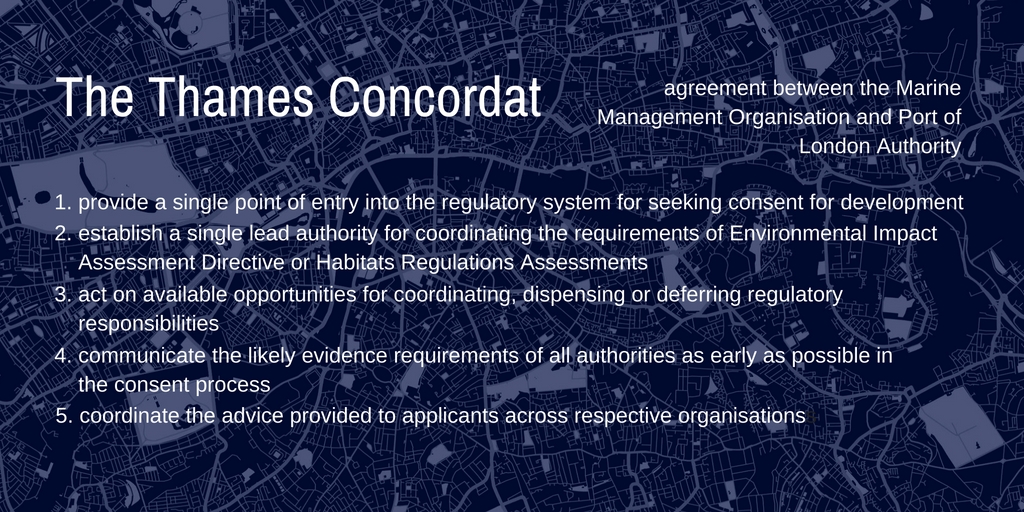 The agreement covers from the PLA's seaward limits in the Outer Thames Estuary to its landward limits at Teddington Lock (the Tidal Thames) and tidal tributaries.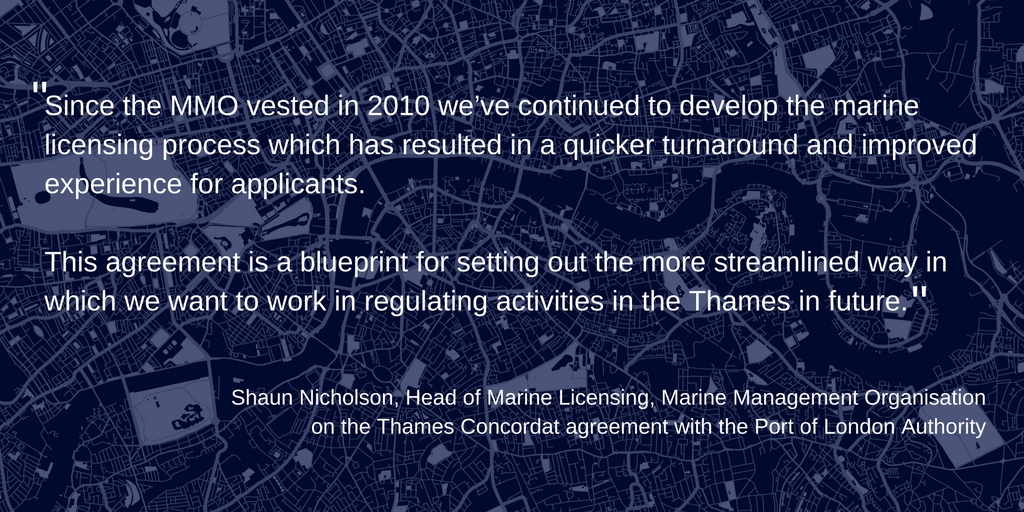 The agreement continues the closer working between the two organisations, with the Department for Environment, Food and Rural Affairs considering delegating powers under the MCAA from the MMO to the PLA.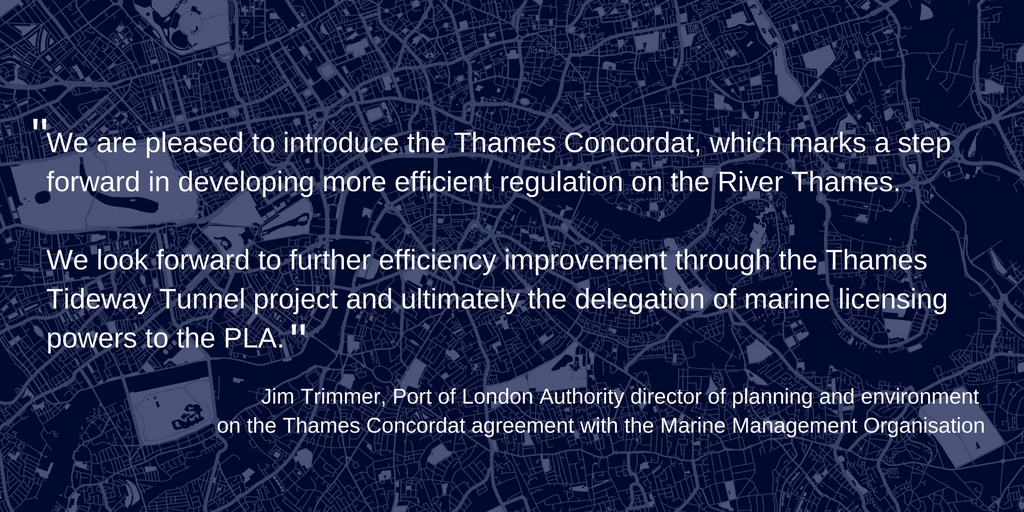 More information about the Thames Concordat is available on the Government and PLA websites.