Sir Bill Callaghan, Chair of the Marine Management Organisation (MMO), discusses why he is delighted to not only launch MMO's Marine Development blog but also the publication of England's first marine plans.
Marine plans will now need to be taken into account by regulators for any marine-related decisions, and should also help inform developers and other marine users. This is a key step forward in protecting the marine environment and helping marine businesses to prosper.
As demand for space on, in and under our waves increases, it's crucial that we take a long-term view of how to manage competing resources, while also taking full account of the many and varied species and habitats our seas sustain.
So what does it mean for you? Well, if you work or live or visit along the east coast of England, this should be of interest. Our first marine plans cover the area from Flamborough Head in the north to Felixstowe in the south, and further offshore. That means any new activities will need to meet the objectives set out in the plans, which are in place to enable sustainable development in the marine area.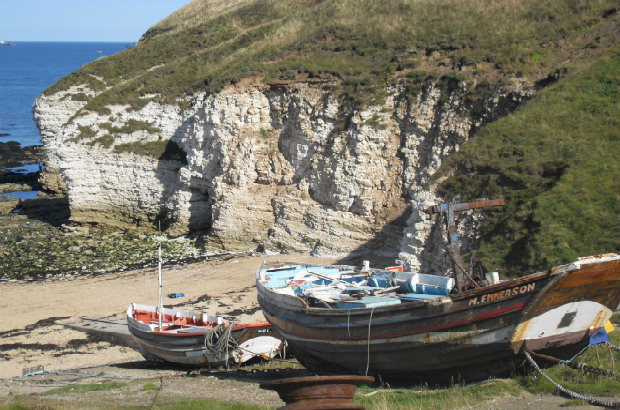 Put simply, it could mean new industry and extra jobs, or it could mean protecting the views from your local beach. From new wind farms to bustling coastal towns busy with tourists, the plans recognise key features and activities and looks at how these can best work together.
Our new Marine Development blog will regularly update you on new activities in our seas too, as marine planning is central to where and when these are best placed. I hope you will use it to keep in touch and subscribe to receive our updates.
You can watch our short animation on planning for more information, and also join the #marineplanning conversation on Twitter (we are @The_MMO.)