The MMO attended the UK Wildlife Crime Enforcers Conference to provide an update about our relevant marine conservation and enforcement activities. Claire Bowers, Marine Conservation Officer, shares her presentation and discusses her experience.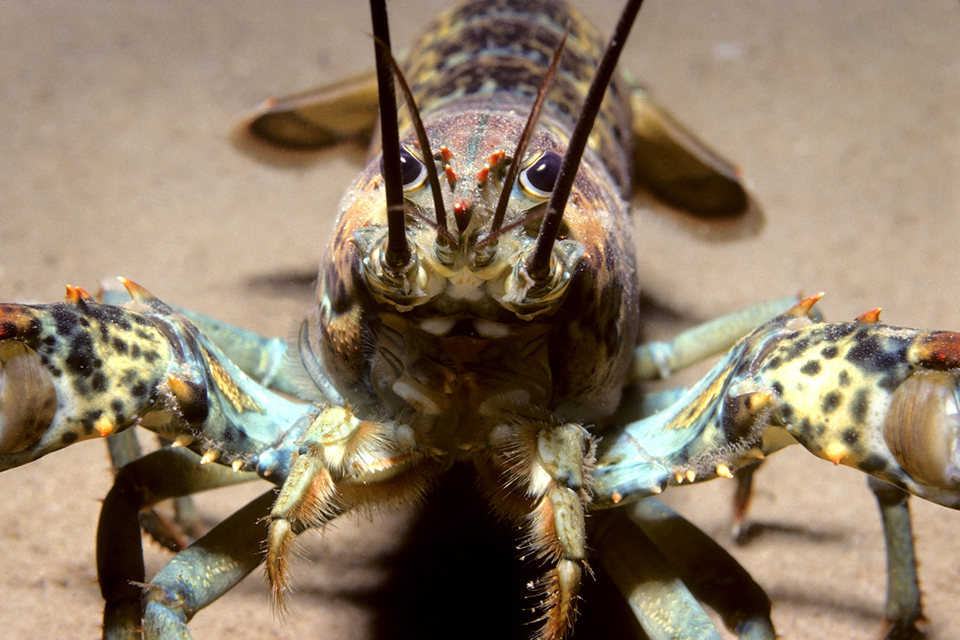 The annual Wildlife Crime Enforcers Conference is where law enforcers, statutory agencies and NGOs gather to discuss combating wildlife crime in the UK.
The event, now in its 29th year, was an opportunity for the wildlife crime enforcement community to share lessons learned and details of cases they'd dealt with.
Feedback we receive is that terrestrial wildlife crime, such as poaching and illegal trade in products like ivory or rhino horn, tends to attract more attention than marine issues. We therefore felt it was important for the MMO to attend the conference to build relationships, raise our profile and explain our enforcement remit.
Marine wildlife crime remit
 The MMO is responsible for enforcing wildlife legislation in the English marine area. This includes issues relating to seals, cetaceans, birds and protected shark and fish species as well as small invertebrates. Activities that impact these species can include disturbance, injury, killing, taking and habitat damage.  We try to prevent these incidents occurring by educating those involved in what the offences are and how they can avoid them, and will put out guidance to the public at certain times of year as a reminder of this. We will take enforcement action on those who ignore this advice.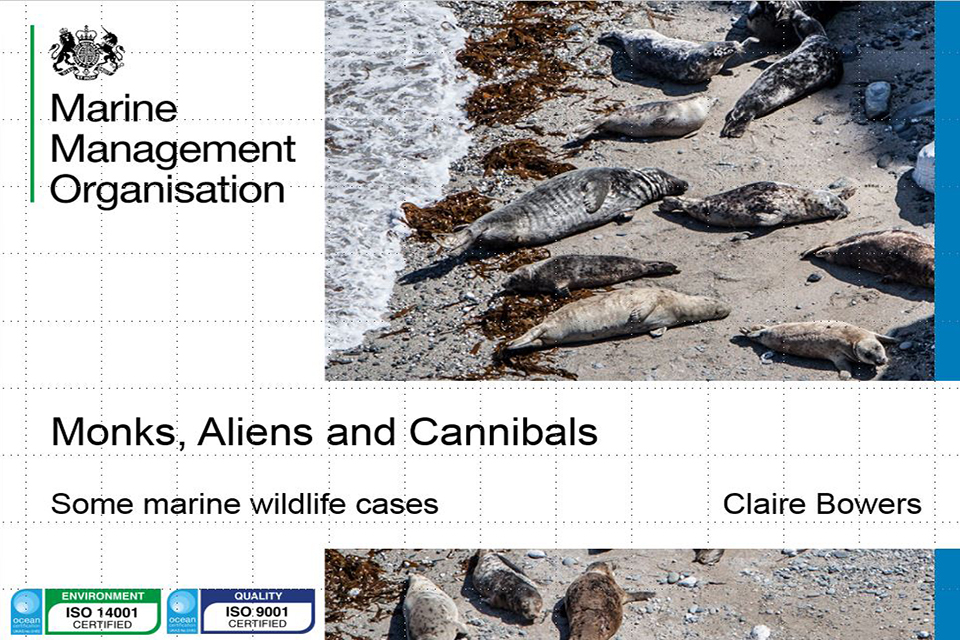 Non-native lobsters
My presentation included a prosecution brought by the MMO earlier in the year relating to the release of non-native lobsters and crabs by Buddhists as part of a religious ceremony. You may have heard about this as it was the subject of much media attention.
The action, which happened off the Sussex coast, was contrary to the Wildlife and Countryside Act 1981 which is in place to protect native species from impact by non-native species. It resulted in those involved receiving penalties of £28,000.
I was pleased to learn the police officer from Sussex who worked with the MMO on this case attended the conference too.
Corkscrew seal deaths
In 2010 the MMO was notified of the deaths of a number of seals on the East coast of England with corkscrew-like injuries.  We worked with a number of other organisations to look into the issue, including the Sea Mammal Research Unit, Natural England, Norfolk Police, the National Trust and the Eastern Inshore Fisheries and Conservation Authority.
It was initially thought the cause of the injuries was ship propellors, however following observation in Scotland it now seems that older seals were attacking the pups.  My presentation showed some of the injuries and discussed evidence of the unusual behaviour.
Social media use
I found it really interesting to learn how social media, Twitter in particular, is being used to great effect by the police. It's resulted in some good, collaborative working and sharing of information between stakeholders.
A number of people present found my presentation engaging enough to tweet about too:
Now after a coffee break we move on to a presentation by @The_MMO on the deliberate release of non native species (American Lobsters & Dungeness Crabs) off the South coast of England.The presentation also highlights the efforts needed to eradicate the threat to native species. pic.twitter.com/CHbILVxSiZ

— RuralCrimeTeam™ (@NWPRuralCrime) November 26, 2017
Update from @The_MMO regarding Seal spiral injuries. Originally suspected that human activity was responsible. But research with photographic evidence suggests adult male Seals are responsible. Adults cause the collegen to split on the pup Seal in a spiral pattern when crushed. pic.twitter.com/zp25r7ZfhI

— RuralCrimeTeam™ (@NWPRuralCrime) November 26, 2017
We hope to attend the conference again in future. If you want to know more about our work in the meantime you can follow us on Twitter or email conservation@marinemanagement.org.uk