We've updated the online application system for marine licences. The changes may help people to work out whether they need consent from the MMO for their activities and in some cases obtain a licence online.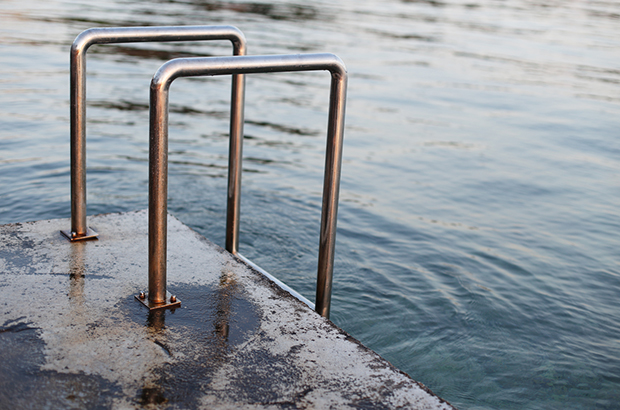 In order to carry out development in the marine area, for example activities depositing items on or removing them from the seabed, people may need prior permission under the Marine and Coastal Access Act 2009. This marine licensing process is administered on behalf of Government by the Marine Management Organisation (MMO).
In 2011 the MMO introduced an online system for marine licence applications. We've continued to review and enhance this process since then to ensure that it is as efficient as possible, maximises value for money and proportionately manages risks to the marine environment.
We've recently updated the online application system (known as the Marine Case Management System, or MCMS). This has included providing more support to help people work out if they need a licence. Some may now also be able to apply, pay for and download their own licence using our new automated approach.
Do I need a marine licence?
We've added a new tool to MCMS to help people work out if their activity falls within the MMO's marine licensing jurisdiction. This links to our Geographical Information System where you can choose relevant layers to show the areas regulated by the MMO (mean high water and English inshore and offshore marine areas.)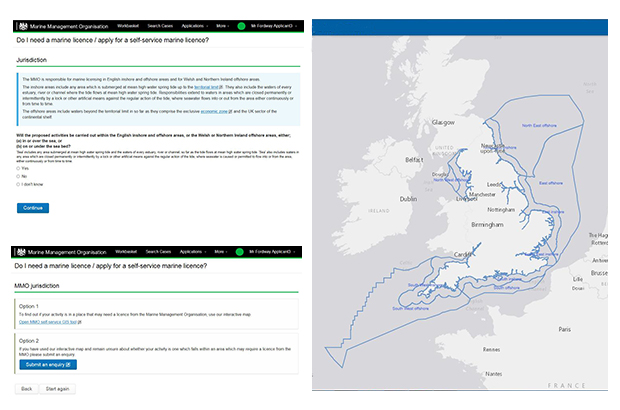 Automated process for low-risk activities
Another change to MCMS is a self-service approach for some activities.
We've introduced an automated process for obtaining permission to carry out activities which are a low risk to the marine environment and sufficiently consistent in nature and extent. Applicants are now able to self-assess their proposals against specific criteria using a new assistance tool. Where projects qualify they can complete an online form and instantly get an online licence for their activity.
The new self-service scheme, which covers six categories of activity, has also enabled us to reduce the associated cost for such applications from £175 to £50.
More information about the development is available on our website.
Involving our customers in developments
We're keen to involve businesses and industry representatives in the development of the policies and regulations where possible. We will work to make sure they are aware in advance of developments which may affect them.
A licensing improvement customer insight group was consulted on this work. The group includes representatives from renewable energy, marine aggregates, ports and harbours and marine recreation among others. We're grateful for their feedback and look forward to working with them on future developments.
Don't forget to follow us on Twitter and LinkedIn for more updates about our work.