Here is the latest update on the work that the Blue Belt Programme are undertaking with our partners on Ascension Island.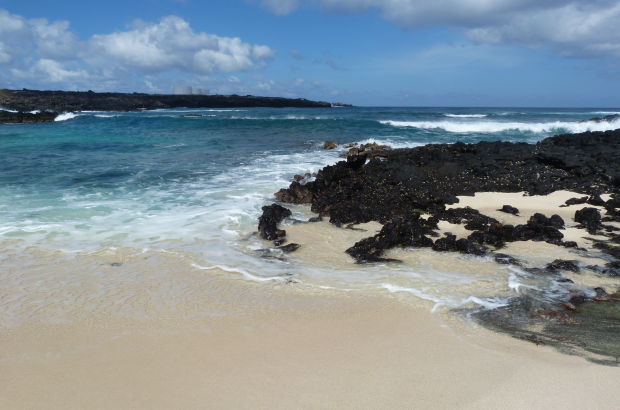 Ascension Island is situated in the tropical South Atlantic. The waters around the island - designated by a 200 nautical mile Exclusive Economic Zone (EEZ) - have historically been an important area for tuna fishing. Currently the entire southern half of the EEZ and an inner ring surrounding the Island are closed to commercial fishing. There is also an agreement in place that at least half of Ascension Island's 445,390 km² maritime environment will remain permanently closed to fishing and designated a Marine Protected Area (MPA) by 2019.
New scientific evidence to support our work
We have been working with the Ascension Island Government to study the seamount habitats around Ascension Island. By using acoustic data and underwater video, we were able to identify the presence of pelagic fish and invertebrates (living in the water column) around two seamounts in the Ascension Islands EEZ.
Using this technology, we identified the presence of key fish species including tuna and shark. We have also been able to identify a number of planktonic invertebrates, using underwater video footage. Studies such as these increase our understanding of how these diverse seamount ecosystems are used by key fish and planktonic species, and this new knowledge can improve our ability to successfully manage and protect them.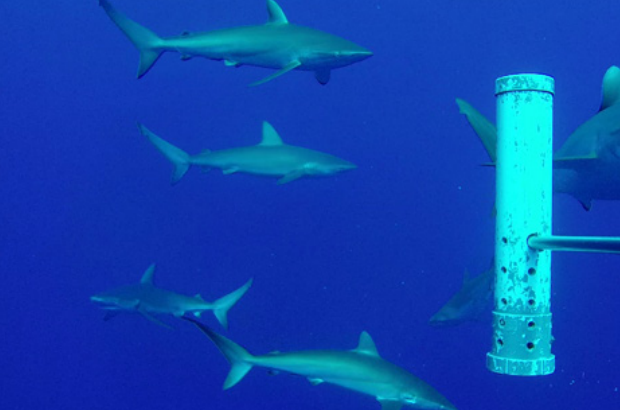 Tuna tagging
In order to support our work to ensure that key pelagic fish species are properly managed and protected, we have been tagging a number of bigeye and yellowfin tuna. We have used both satellite and conventional tags to do this. Through this tagging programme, we are able to assess how tuna species utilise the pelagic environment around Ascension Island.
We are now working with our government and Overseas Territories partners, using the information collected from the tags, to ensure that we have effective management strategies for these important fisheries species. We are also submitting the tuna tagging data to the International Commission for the Conservation of Atlantic Tuna (ICCAT) so that it can inform the overall regional management of the species. The findings from our 2018 study, as well as data from other, on-going biodiversity studies are being incorporated into a document outlining the best available evidence and design options for an Ascension Island MPA.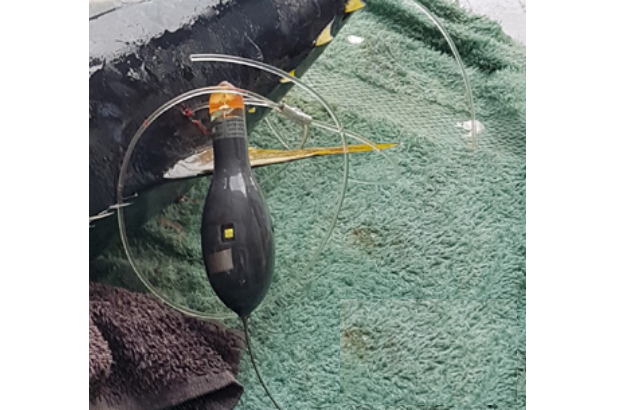 Tuna Schools
Large schools of migratory tuna are found in the waters around Ascension Island and bigeye tuna are particularly abundant from November to February, when they are caught by regional longline fisheries. One of the first tasks of the Blue Belt Programme was to review previous fishing activities in the Ascension EEZ, which will help inform future management decisions.
A new legal designation
The Blue Belt Programme has been working with the Ascension Island Government (AIG) and other partners to develop a strategy and timetable for the designation of the Ascension Marine Protected Area in 2019. Blue Belt staff have also provided advice on amendments to the existing Protected Areas Ordinance that will enable the legal designation of MPAs in Ascension waters.
Enforcement
We have been working with the Ascension Island Government to review current enforcement procedures and make recommendations on process and policy. The Blue Belt Programme have also been providing training on compliance and enforcement best practice. This involves how intelligence around potential illegal fishing is handled, as well as pocket notebook procedures, statement writing, evidence and disclosure processes when pursuing prosecutions.
We have also trialled drone surveillance techniques, as a tool to identify any Illegal, Unreported and Unregulated (IUU) fishing. In 2018, the Blue Belt Programme supported an Ascension Island-led fisheries patrol and research trip on board the FV Extractor. During the patrol of the EEZ, a licensed fishing vessel was inspected to ensure that all licence conditions were being adhered to.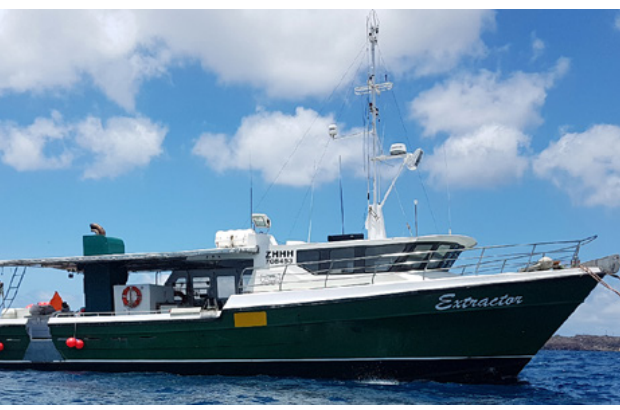 Over the next year, we will be:
assisting the Ascension Island Government (AIG) in the production of an Ascension Island MPA evidence and options document;
supporting the AIG in the preparation, publication and implementation of a marine management plan and MPA legislation;
providing advice to AIG on the development of inshore fisheries management plans;
working with AIG to finalise inshore and pelagic biodiversity and ecosystem studies;
assessing the existing and new technologies in relation to future fisheries enforcement and surveillance initiatives; and
supporting AIG in the MPA designation process.