As part of our series of articles about our Blue Belt partnership with the St Helena Government we learn more about Lee-Ann Henry, marine conservation assistant.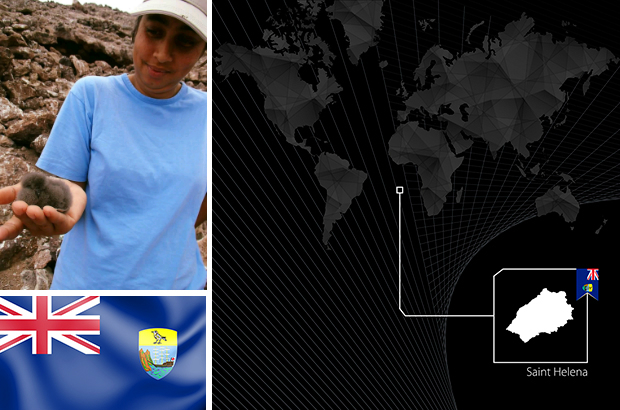 Hi, my name is Lee-Ann Henry and I am a Marine Conservation Assistant. Prior to my current role, I worked for ten years with the island government's marine section. I am also a trained scuba diver and a licenced seabird ringer.
Role of marine conservation assistant
My work on island is primarily focused on research, monitoring, education and awareness raising. I also undertake the mechanical tagging of tuna species and grouper, the collection of sex and maturity and diet data of tuna and baitfish species. I also measure the length and weight data for tuna and ground-fish species.  The work I undertake in relation to tuna is used to feed into our understanding of tuna retention and movement around St Helena and to feed into in the wider Atlantic tuna management from ICCAT.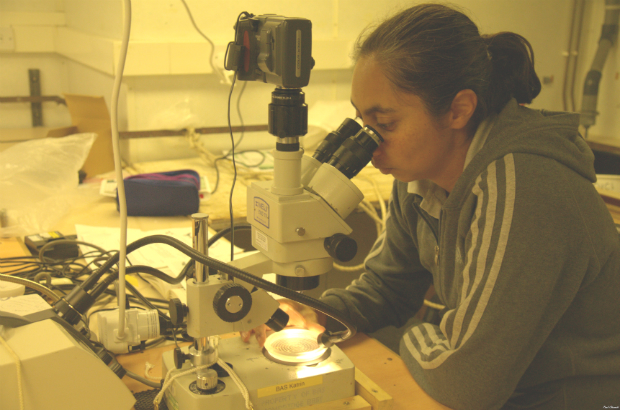 Together with my colleagues, I also undertake annual underwater habitat and abundance surveys, monitoring both fish and invertebrates at specific sites around St Helena. This will allow us to collect a long term data set to monitor change over time.
We help with seabird monitoring including ringing and tracking using GPS and GLS loggers. Assistance is also provided with annual whale shark work including finding aggregations or individuals for the purpose of photo ID and tagging using acoustic and satellite tags.  Both these work areas are used to increase our understanding of why and how these animals use St Helena which then feeds into St Helena's wider management strategies.
We also work with the island's school children, as well as members of the general public, to keep them informed of the work that we are undertaking.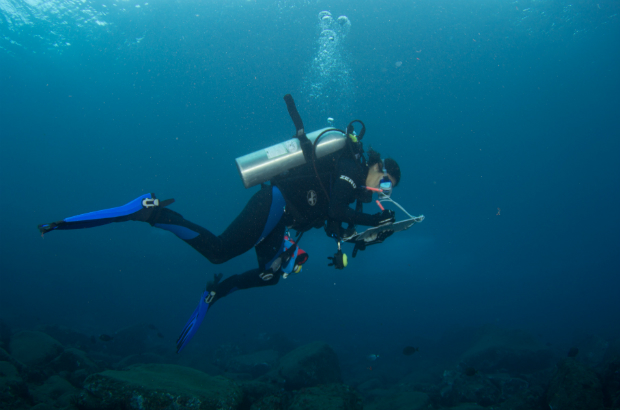 Work with Blue Belt programme
Blue Belt Programme provides an opportunity for St Helena to have a large range of specialist support to keep our marine environment in the best condition for local people, tourist and development, now and into the future. This is a huge opportunity for us and we welcome working the UK Government, their agencies and stakeholder support around this important programme.
 We need to address the global problem of marine plastics and the associated dangers both to the marine environment and people. Personally I would like to see limiting easy accessibility to plastic products and cheaper availability of alternative products like more reusable shopping bags, food containers and cleaning products.
Want to know more about the Blue Belt programme?