As part of our series of articles about our Blue Belt partnership with the St Helena Government we learn more about Martin Cranfield, marine conservation worker.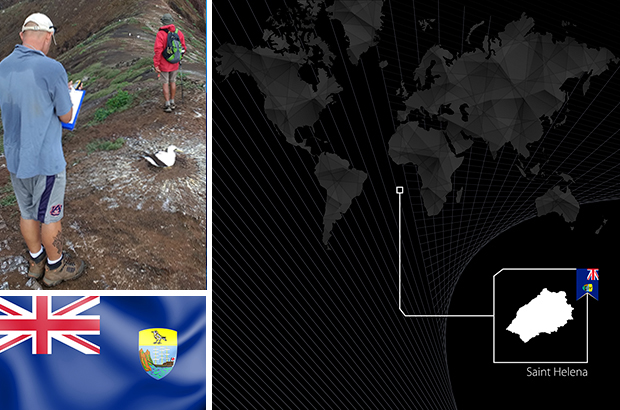 Hi, my name is Martin Cranfield. I'm based on the island of St Helena, where I'm employed as a marine conservation worker for the  Government.
My role here includes tuna species and grouper tagging and I'm also involved in collecting population data such as sex, maturity, length and weight data for these species. These data are used to understand movement of the fish around St Helena and it also feeds into Atlantic tuna management from ICCAT.
As well as our commercially important fish species, I also work on some of our other research projects. This includes a variety of projects, such as underwater surveys for habitat and marine biodiversity monitoring, seabird monitoring programmes, oceanographic measurements for temperature and salinity and bait fish and zooplankton sampling.
We provide assistance for visiting researchers and run some outreach and education initiatives. We're a small team, so I get involved wherever I'm needed. Recently this included helping with whale shark research with Georgia Aquarium and working on Marine Awareness Week. This gets local people and school children involved in learning about our work and their marine ecosystem.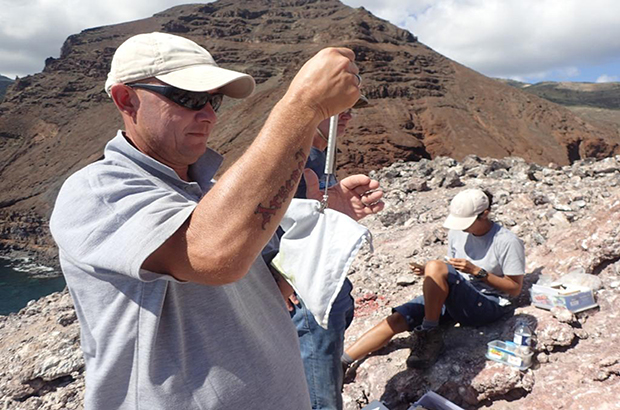 Marine conservation background
I was ask to work with the Marine section on St Helena around 18 months ago. I have been involved in regulated marine activities for a long time, such as fishing and diving, so I already had a familiarity with the ocean and what it means to people. This gave me a good background to work in conserving these resources.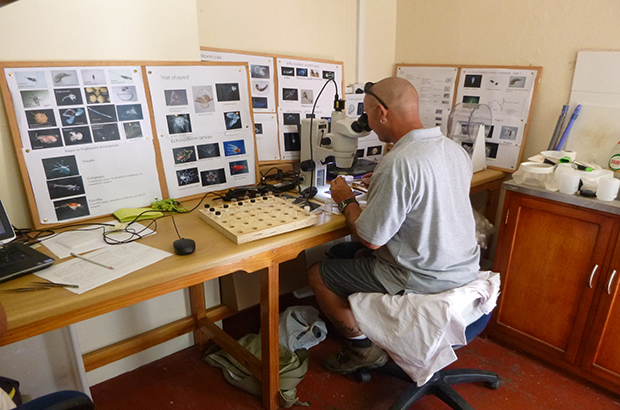 How Blue Belt recognises St Helena
I think the blue belt programme is a good way to provide acknowledgement to the work that St Helenians are already doing on site, but I also like the way that the programme acknowledges the importance that conservation has to work closely with the social and economic needs of the local community, such as sustainable tourist development. The Blue Belt programme recognises the great work that St Helenians undertake to protect our ocean resources, and also provides support, advice and assistance when required.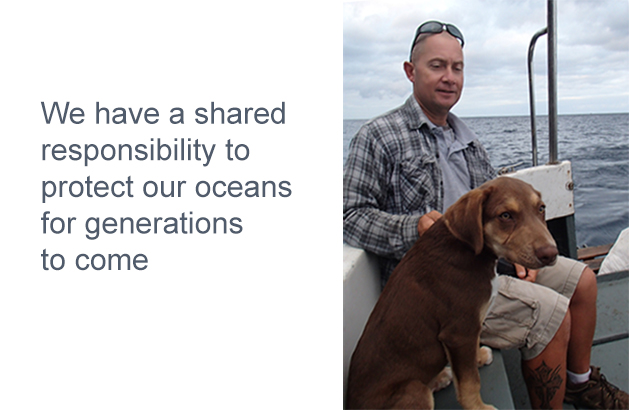 Improving the local marine economy
Ensuring that the broader population around the world has a better understanding and is more careful about how they interact with the sea is an important goal.
We want people around the world to acknowledge that when they are using plastics, the consequences can have an impact on the marine environment, literally thousands of miles away. The plastic you use, due to ocean currents, can end up in some pristine and important marine areas, and the damage it does to marine life is potentially huge. The Blue Belt Programme should help educate people in this regard, where ever they live.
We all have a shared responsibility to protect our oceans for generations to come.
Want to know more about the Blue Belt programme?