Hi, I'm Carl! I'm a geek, a tech junkie and a digital advocate. But, as a father to a 3 year old girl, I'm also regularly reminded of that famous Spiderman quotation: "With great power, comes great responsibility".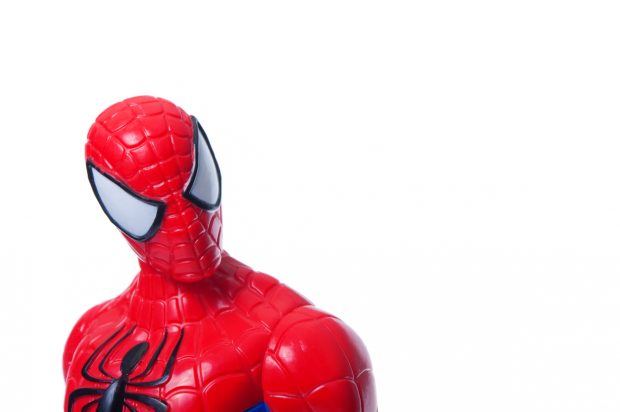 And one of those responsibilities is "connecting my daughter with nature".
I am 35 years old. I grew up as a child with zero technology, no mobile phone, no internet access and no social media. How on earth would we cope with that nowadays?
Some people will be reading this with fear at the very thought of it.
But I loved it!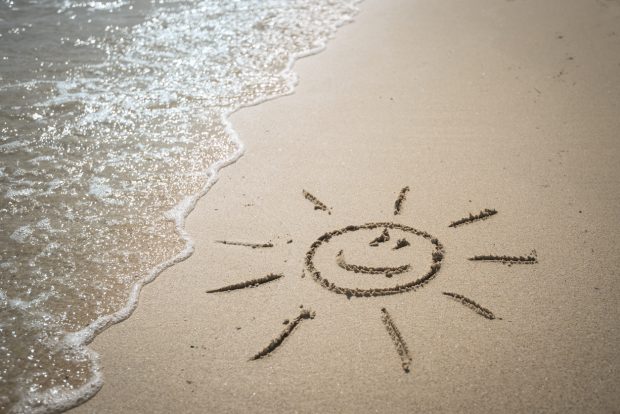 Digital revolution
Digital and social media have changed our landscape over the last 20 years, not least of all in the way that we connect with each other. We are always a click, swipe, drag or flick away from communication and engagement.
Who would have thought that we would tracking a taxi via an App like (Uber), storing an entire music collection on a phone, or taking telephone calls on a watch?
But with all the wonderful, life changing digital tools available in the palm of your hand, the one place I switch off is the sea. That's when I leave the gadgets at home.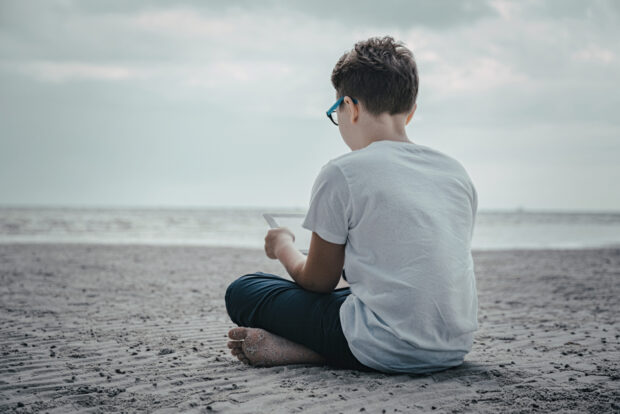 Children and nature go together
"What are those windmills? Where do fish come from? Why is the sand soft? Does the sea ever get warm?"
I could go on and on, but it's a privilege to be asked those questions by a young mind (although sometimes they're hard to answer!) It gives my daughter the chance to experience nature and all that it has to give.
I think it's really important to remember that, for all of the amazing efficiency a digital world offers, if you really want to connect with nature, you need to experience it for real— and that means away from a screen!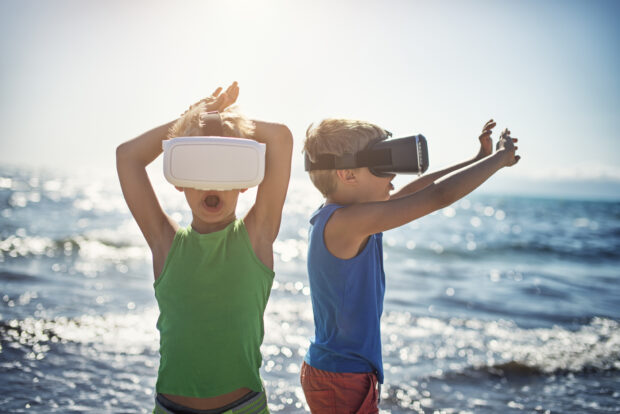 Fish fingers don't come from the supermarket— they come from the sea. My daughter understands that looking after the sea means she will always have fish fingers 🙂
It might sound simple or even silly but it's the little things that build into a bigger picture and help her appreciate the food on her plate.
When my daughter and I are at the beach, technology does not exist. It's just us, the sea and our imaginations.
What does "connection to nature" mean?
The Royal Society for the Protection of Birds (RSPB) put it best. "Connection to nature" describes the mix of feelings and attitudes that people have towards nature. You might also call it "loving nature", having a "sense of awe and wonder" or simply "caring for the environment".
Having fun at the beach or outside in general helps with education, health, wellbeing and develops social skills.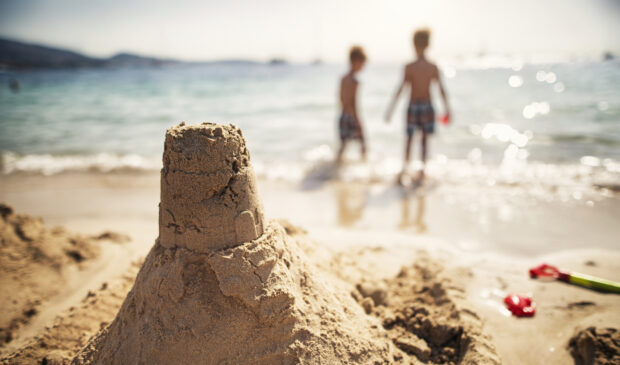 We are incredibly lucky to have a stunning UK  coastline with clean, healthy productive seas. Working for the Marine Management Organisation (MMO) I feel responsible to help educate and remind people how important our seas are to our very way of living.
For example - did you know 95% of UK imports and exports travel by sea? Now that's pretty important.
So with all that in mind and some good weather (hopefully) on its way why not take a short break from social media (it will be there when you get back I promise) and make the best connection possible – Nature.
My top 10 seaside games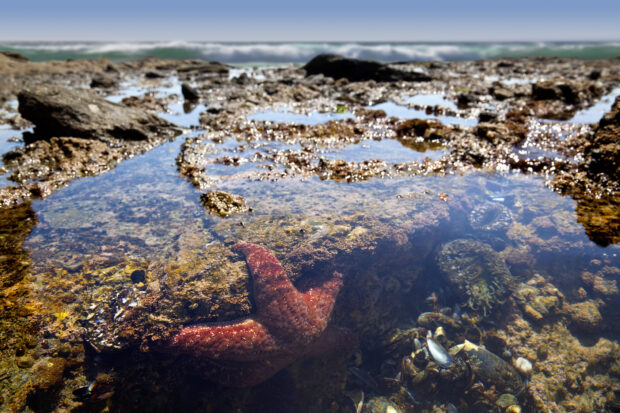 Admittedly I am still a huge child at heart but here are some of things I like to do with my family at the beach.
Treasure hunt
Pirates adventure
Build sandcastle's
Collect shells
Sand angels
Write in the sand
Bird spotting
Rockpools
Beach clean
Looking for mermaids hair
What are your favourite things to do at the sea?
More information about connecting children with nature can be found on the RSPB  and National Trust websites.