Trinity House sea cadets visit to Northumberland IFCA
The evening of 2 May 2017 saw Patrick Gray and Martin Arris, Marine Enforcement Officer's (MEO) from North Shields support a marine event at Trinity House's environmental education project with the sea cadets.
Learn about marine conservation
Led by Elaine Young (Natural England), the event was an opportunity for the cadets to learn about marine conservation in their area. Northumberland Inshore Fisheries Conservation Authority (NIFCA) host the event every year at their office in Blyth and Natural England's marine team also attend.
Insight into the marine habitats
Elaine and Katy Barrett (Natural England), showed a short video which gave the cadets an insight into the marine habitats and protected areas in our region. They then used a marine planning model to discuss some of the anthropogenic interactions with the marine environment that as conservationists we must consider, some of which included offshore and coastal developments, erosion and marine protected areas.
A great discussion formed within each group and we encouraged the cadets to come up with solutions and/or alternatives.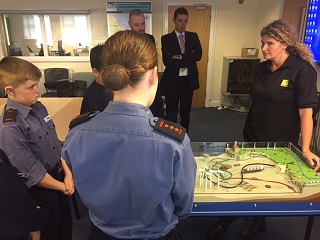 Deputy Chief of NIFCA, Mark Southerton, spent some time sharing his knowledge of camera work and ground "truthing" (sea bed survey), showing footage of reefs and some Pollock, taken with the drop down camera off the Farne Islands.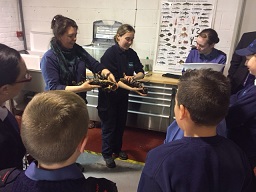 Natalie Wallace and Vicky Rae, also of NIFCA, gave a fascinating talk on lobster stocks in Northumberland, showing live lobsters, edible crab and a few Nephrops (prawns), all caught locally that day and supplied by Mark from Blyth Fish Ltd. (Thank you Mark!)
Hands on measuring
Patrick Gray and Martin Arris having made sure the whole area smelled of rotten prawns, gave a short presentation on all types of gear used for fishing, followed by "hands on" measuring of a piece of net using an Omega Gauge and sizing of some small prawns using a Vernier gauge, with all cadets keen to participate.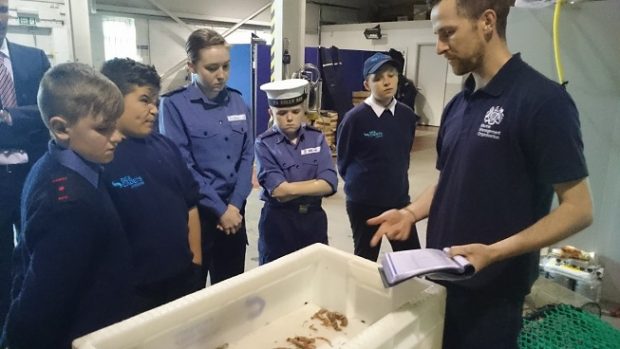 Bravo1
Michael Docherty treated the cadets to a tour of 'Bravo1' the 7m RIB and answered questions on its operation. A chance for a breath of fresh air!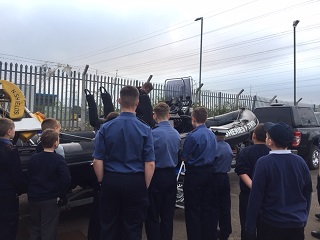 Finally, the cadets were shown a PowerPoint display by Elaine and an interactive team quiz with prizes galore to conclude the evening.
Information on becoming a sea cadet can be found here: http://www.sea-cadets.org/