In our final blog post before Christmas 2016 we take a look at back at our most popular digital content from the past year. We also share some information you might find useful over the festive period.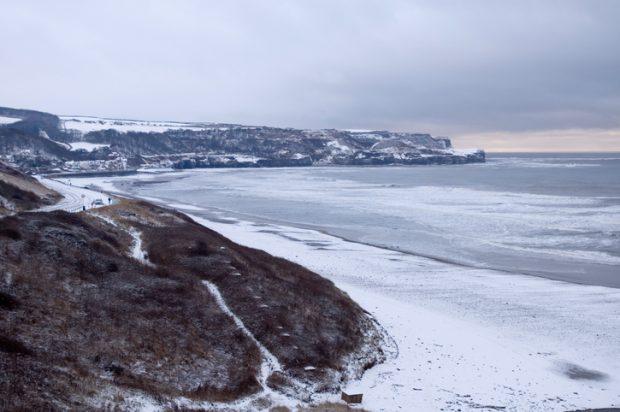 We enjoy publishing this blog as it gives us a chance to talk more about marine-related topics in the news and also to give you an insight into how we work. We also value interacting with people on social media as it helps us to learn about what you're interested in.
Social media highlights of 2016
This year we've posted over 30 updates on this blog and our content received over 15,000 views. Marine conservation and wildlife were the most popular topics we posted about.
Did you see our guidance on endangered bluefin tuna? This was our most read post in 2016, in it we discourage fishing activity targeting the species. Also popular was our guidance on seal watching and our digital manager's A-Z guide of marine management and relevant digital tools.
You might already follow us on social media platforms - we're most active on Twitter, LinkedIn and Facebook.
Our most popular 'tweet' on Twitter in 2016 was about the Environment Agency's (EA) 20th anniversary and the work we do with them.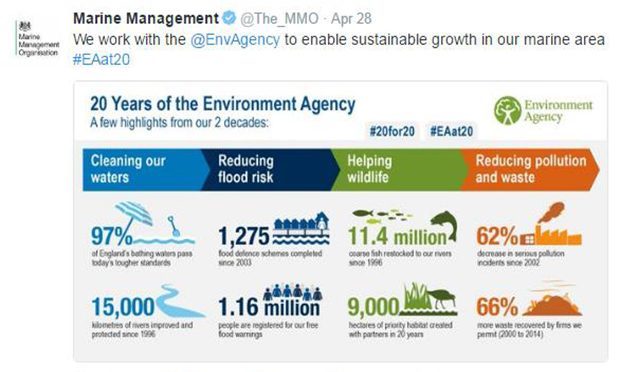 We also published a blog post about how we work the EA to manage the marine environment.
Best wishes for 2017
We've continued our tradition of producing a Christmas e-card designed by the MMO's extended family. This year's winning entry was produced by the daughter of a member of our marine planning team.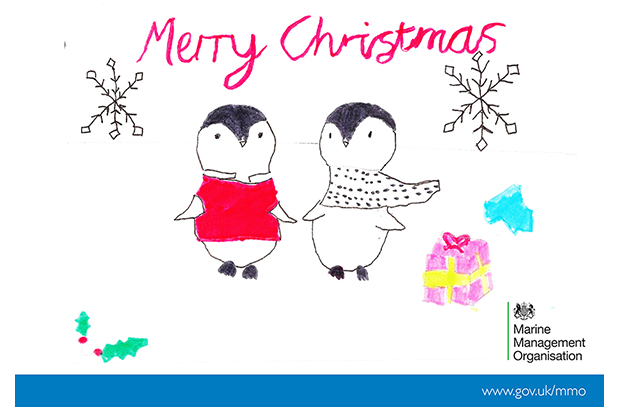 If you need to contact us over the festive period there are some days on which our offices will be closed: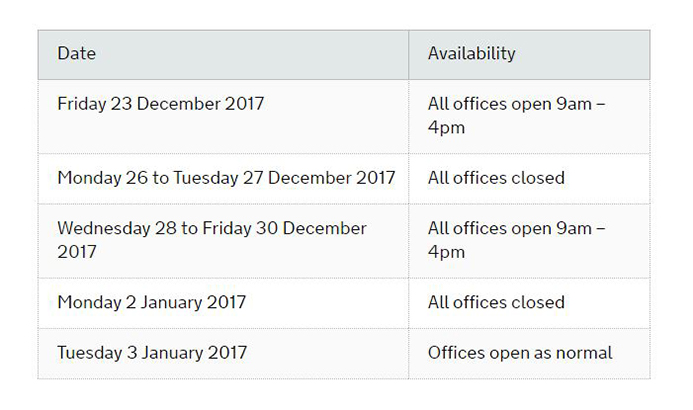 You can get more information and contact details on our website.
We look forward to telling you more about our work and discussing interesting marine issues in 2017. Don't forget to sign up to receive posts by email.
Best wishes
All at the Marine Management Organisation