The MMO is one of a number of Government organisations involved in Project Kraken – conducting intelligence-led enforcement activities in the marine area.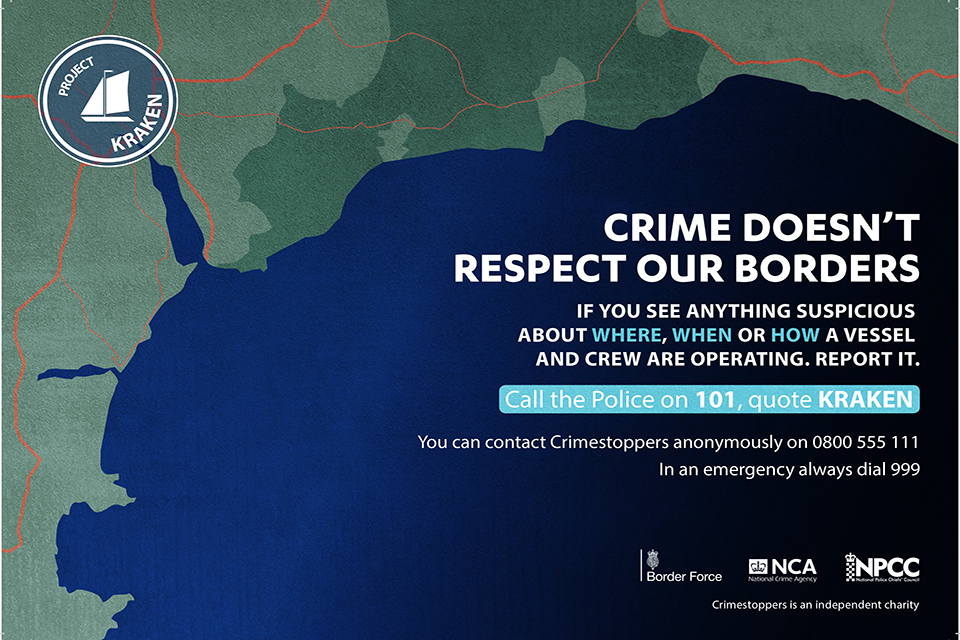 Did you know that the British mainland coastline spans over 11,000 miles? The Marine Management Organisation is one of a number of agencies responsible for enforcing laws in this area, alongside others such as the Police and UK Border Force.
The United Kingdom's border controls are among the most stringent in the world. Despite this since the start of 2016 there have been a number of instances of migrants crossing the Channel in small boats and attempts to smuggle banned substances and material into the UK.  While the numbers of those being transported across the maritime domain are relatively low in comparison to other modes of transport, it is a risk the government takes very seriously.
Project Kraken aims to tackle this.
As part of Project Kraken people who live, work and/or visit the coast are being asked to report suspicious behaviour.
The MMO's role includes helping to build an effective intelligence picture and understand the broader maritime environment - essential activities in combating attempts to circumvent UK entrance procedures and requirements.
How to report suspicious activity at sea
If it is not an emergency situation you can report your suspicions to:
your local police force by calling 101
Crimestoppers anonymously on 0800 555 111
Tell the operator 'Project Kraken' when doing so.
You can also report anonymously online via the Crimestoppers website.
More information about Project Kraken is available on the Government website. Or by watching the video on YouTube.