Alec Taylor, Royal Society for the Protection of Birds (RSPB) Marine Policy Officer, explains why the adoption of the East marine plans holds environmental importance.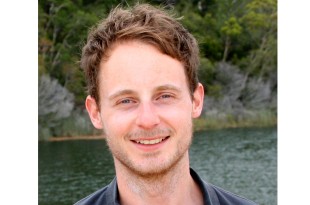 The adoption of the first English marine plans is an important moment for all those that have an interest in the future of our seas.
In 2008, as a fresh-faced undergraduate, I wrote my dissertation on why marine plans were so important. Historically, the lack of a national overview for guiding our use of the sea has contributed in large to a decline in the overall health of marine ecosystems, including declines in several seabird species, as outlined in both our State of the UK's birds report and Charting Progress 2 . This needs to be addressed urgently.
The environmental benefits of a spatial marine plan are clear and the theory is also clear: understand where the most vulnerable parts of the ecosystem are. For seabirds, consider and safeguard the key places and times where seabirds breed, feed and travel. Use this information from the start as a basis for guiding human activity, so that development can take place and that the environment also has time and space to recover.
The fundamental point is that with clear spatial planning, environmental gains can be delivered alongside economic development, not pitted against it - a 'win-win' scenario, as one might say.
So will these plans help to deliver this, and what will change as a result? Perhaps it's too early to say, although there still appears to be a strong push for development in the plan policies. It will be interesting to gauge the commitment and buy-in across government and industry and how they place these plans at the heart of their own decision-making.
So, we don't yet have a plan-led system but the important point is that the implementation of these plans is just beginning. The RSPB will continue to support the MMO on marine planning, including through guidance on using bird data . The journey has just begun.
These are the views of the author and may not represent the views of the MMO.