My name is Mike Jones and I lead the national engagement into the marine planning process for the Environment Agency. I have been involved in marine planning since 2004 and worked on the development of the Marine and Coastal Access Bill before it was enacted in 2009.
Marine Planning has moved forward substantially since then and I am really excited about the latest draft plans. The Plans have evolved since the first iterations were published in 2017. Over the last three years the Marine Management Organisation (MMO) have delivered numerous place-based marine planning workshops, you might have been to them? I attended events in Falmouth, Bristol, London and Carlisle. All were exceptionally well attended and have produced some really valuable discussion, highlighting really important issues and contributed a great deal of feedback and suggestions for improvements to the developing marine plans.  These events helped develop my own personal understanding of specific issues and I really benefitted from hearing the issues discussed from different perspectives.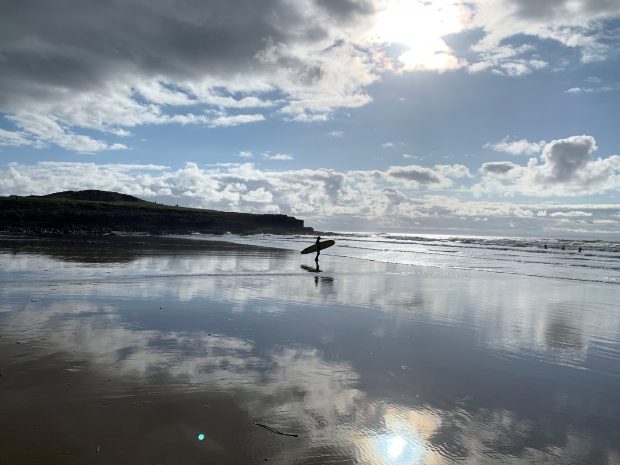 The MMO have taken this feedback on board for a whole host of topic areas and the resultant policies within the plans have sharpened in their clarity of purpose as the process has progressed.
This means that the marine plans offer a far more integrated approach for existing policies across UK Government than has been present to date.
The plans support all three pillars of Sustainable Development (social, economic and environmental) and will play a critical role in how the coastal and marine areas are managed in the future. The plans are innovative in their approach and have taken on the objectives of the Government's 25 Year Environment Plan (YEP) and actively encourage the principles of Net Gain as well as taking steps to address the plastic pollution issues that have moved up the political agenda in recent years.
Marine planning is still in its early stages, but as the plans evolve and develop the expertise in this area will deepen further.  Marine plans will be a key mechanism for the delivery of the 25 YEP.
I encourage you to support the evolution by having your say, in response to the current consultation on the Draft North East, North West, South East and South West Marine Plans which runs until 6 April 2020.