Today (11 February) is International Day of Women and Girls in Science.
Science and gender equality are both vital for the achievement of internationally agreed development goals.  Over the past 15 years, the global community has made efforts to inspire and engage women and girls in science. At present, less than 30 percent of researchers worldwide are women.  Only around 30 percent of all female students select STEM-related fields in higher education. Globally, female students' enrolment is particularly low in ICT natural science, mathematics and statistics. (Source: Cracking the Code)
This day hopes to highlight that despite the significant gender gap, women are still at the forefront of scientific advancement. Women have made tremendous progress towards increasing their participation in higher education.
At the MMO, we have 336 employees, of these 155 (46.1%) are female employees.  The roles women in the MMO have range from:  Scientific data analysis, field work, conservation, marine officers and marine planning.
In this blog we shine a light on three of our highly specialised and knowledgeable members of the MMO.
Selina Stead, Chief Scientific Advisor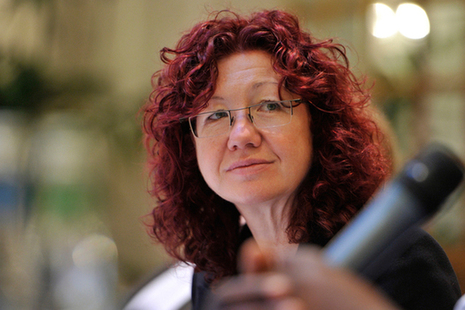 Since June 2017 Professor Selina Stead has been the Chief Scientific Advisor for the Marine Management Organisation.
Her career in academia and government started in 1992 with a PhD in Zoology, completed at the University of Aberdeen and the Scottish Government's Fisheries and Aquaculture Laboratory. Selina studied how environmental changes impact the growth and behaviour of Atlantic salmon, Salmo salar.
This advanced earlier research on feeding physiology of sharks, which later extended to haddock, sea cucumbers, seaweed, tilapia and trout. She was appointed Chair of the Scottish Government's Marine Science Advisory Board and was the Ministerial Appointed Scientific Advisor to the North Eastern Sea Fisheries Committee. Selina has held several high-profile positions including President of the European Aquaculture Society where she received the organisation's highest honour, the Distinguished Services Award.
Previously, Selina was Professor of Marine Governance and Environmental Science at Newcastle University. She held leadership roles including Dean of Postgraduate Research, Director of Research, Deputy Head of School and Public Orator. There she specialised in tropical marine resource management, especially investigating how human interactions impact coral reefs health and socio-economic drivers influencing rule-breaking in marine protected areas.
Professor Stead continues to be active in field-based research in East Africa and the Indian Ocean, publishing widely on marine ecosystems and human interactions. Selina has been assigned to advise governments on Blue Economy open innovation strategies and science diplomacy. Prof Stead has led an international team of scientists in advising the Seychelles Government on its plans to introduce mariculture as its third economic pillar balancing economic development of fisheries and tourism.
Mags Bradley, Head of Social Research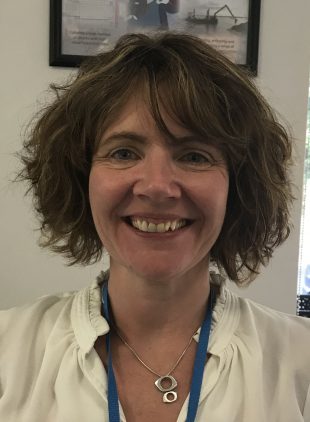 Mags Bradley is head of Social Research at the MMO.
Her love for Social sciences developed whilst studying psychology and sociology A levels.  This then progressed to a BSc in Psychology with Sociology at the University of Bath, and then an MSc in Organisational Psychology.  Organisational Psychology is understanding how and why people behave in the workplace. During her placement year as an undergraduate, Mags was a researcher at the University of Leeds. This gave her an excellent opportunity to get her first research job, as a research assistant.
Mags is part of the Government Social Research (GSR) profession, which is one of the Civil Service analytical professions. GSR professionals support the development, implementation, review and evaluation of policy and delivery.  In order to do this, social research uses social scientific methods such as surveys, trials, in-depth interviews and focus groups, as well as using existing administrative and statistical data.
What Mags loves most about working in social science is getting a systematic understanding of people and societies through research, and using this understanding to make positive change.  As a delivery body the MMO is much closer to the people and communities we serve than a central government department. As a social scientist this is important to me because it means the insights gained about people and behaviour are more directly relevant and can have a greater impact.
Aisling Lannin, Head of Evidence and Marine Pioneer Programme Lead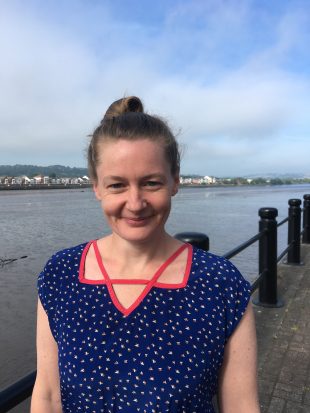 Aisling Lannin is the Head of Evidence at the MMO and leads the innovative Marine Pioneer Programme.
Her love for the sea developed as a child who swam off the rocks when the tide was in and examined the rock pools when the tide was out. She studied Zoology in Scotland and completed a masters and PhD in fisheries biology and management in Ireland. She spent lots of time at sea on fishing boats and international marine research vessels before moving to the North East to manage a marine designated site that spanned England and Scotland, the Farne Islands and Holy Island. The best job ever! It totally grounded her in the importance of engaging people with their reliance on and ability to impact the health of the coast and sea.
Since then her work has been all about helping people to understand the decisions they make, the information they use to make decisions and the impact different decisions can have on the marine ecosystems that are such an important part of our culture, heritage, prosperity and wellbeing. She really enjoys working with a range of people, perspectives and operations to bring a holistic approach to managing the marine environment for nature and for people.
You can find out more about working for the MMO through Civil Service Jobs.