In the second of our series of EMFF Focus On's and to coincide with National Apprenticeship week 6 March 2017 we focus on Whitby and District Fishing Industry Training School.
Whitby and District Fishing Industry Training School
Whitby and District Fishing Industry Training School, based in the historic harbour of Whitby have the goal of keeping the fishing industry alive through apprenticeship - they offer courses ranging from health and safety training, navigation and catch handling to modern apprenticeships.
When they wanted to roll out their accredited sea fishing apprenticeship scheme along the East Coast of England they applied to the Marine Management Organisation (MMO) for funding under the European Maritime and Fisheries Fund (EMFF). The total cost of the project was £147,248 and so the project went before a panel of industry representatives for consideration.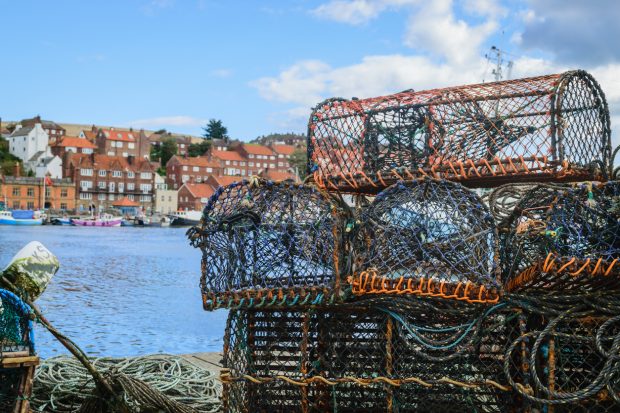 Highly trained and qualified
The application showed that the benefits the project would bring included introducing highly trained and qualified young people to work in the fishing industry - thereby contributing to the long term sustainability of the fishing industry as a whole. The East coast economy would also benefit from an active fishing fleet able to deliver fresh local produce and many safety benefits would be delivered to the industry as a whole because of the heavy focus on safety throughout the apprenticeship course.
The panel approved the application and the MMO were delighted to be able to offer EMFF funding of £73,624 for the project - which in addition to the benefits above will allow the school to recruit two Training Co-ordinators whose duties include some pastoral care, thereby providing employment to local communities, as well as protecting and enhancing the fishing industry from Withernsea in the South right up to Seahouses in the North.
6 fisheries apprentices
The MMO look forward to the school recruiting 6 fisheries apprentices in the South and a further 6 fisheries apprentices in the North for two years in 2017 and 2018 as a direct result of this project.
Commenting on their experience of EMFF, Anne Hornigold (Chief Executive at Whitby and District Fishing Industry Training School) said:
"We have been successful in the past with grant support from the MMO and these funds, then and now, prove essential to the ability of the company to expand its safety training along a much larger catchment area of the north east coast.  We are pleased to again be working in partnership with the MMO".
Training and development is one of many areas in which EMFF funding is available. Please visit the MMO website and learn more about the funding available under the EMFF scheme.