The European Maritime and Fisheries Fund (EMFF) is funding up to six groups to deliver community led local development in England.  These Fisheries Local Action Groups, FLAGs, will use the knowledge of local stakeholders to tackle fisheries issues at a local level. The MMO, which administers the EMFF in England recently chose a number of groups to move to the next stage of the FLAG selection process.
Vicky Rae of Northumberland IFCA explains the process so far.
Joint venture
As the result of a joint venture between Northumberland County Council, North Tyneside Council and Northumberland Inshore Fisheries and Conservation Authority (NIFCA), the proposed North of the Tyne Fisheries Local Action Group (FLAG) we are delighted to announce our success in the Expression of Interest first stage to process to the second application stage to produce a Local Development Strategy.
When established the North of the Tyne FLAG will support the fishing industry and fishing communities between North Shields and Berwick upon Tweed. The key aims of the North of the Tyne FLAG are to provide opportunities for sustainable economic growth and to mitigate issues associated with the Common Fisheries Policy through increased communication, diversifying market opportunities, investment in port infrastructure and encouraging the development of new businesses.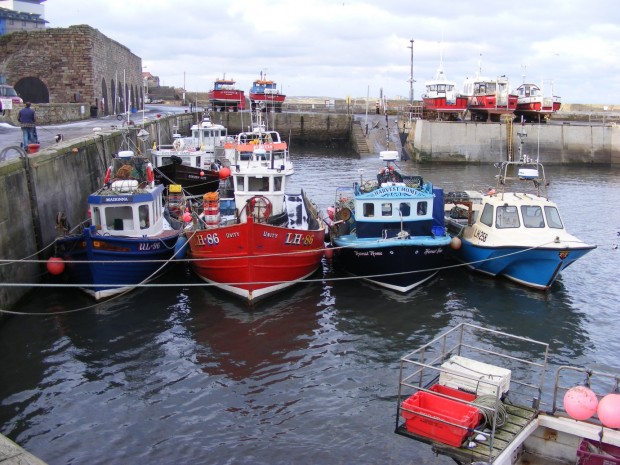 Proposal
Our proposal began with an informal discussion initiated by NIFCA with Northumberland Coast and Lowlands LEADER regarding the formation of a FLAG at the end of December 2015. Northumberland County Council was then consulted and later agreed to become the Lead Partner due to their considerable experience undertaking this role for a range of European Funded schemes and projects.  During the expression of interest stage a total of 9 meetings were arranged to discuss the FLAG and a wide range of stakeholders were consulted. We have received overwhelming support for the FLAG from the local fishing community as well as local Non-Governmental Organisations (NGOs), public and private bodies and are excited about working together to successfully form a North of the Tyne FLAG.
Becoming a FLAG will bring new money into the region and bring stakeholders together to generate projects to improve the industry.
Local Development Plan
The Local Development Plan will provide the framework through which local projects will be delivered, such as diversifying market opportunities, promoting recruitment into the industry from the younger generation and supporting innovation and research for a sustainable fishery. Work is now under way to prepare the Local Development Plan for stage two of FLAG.