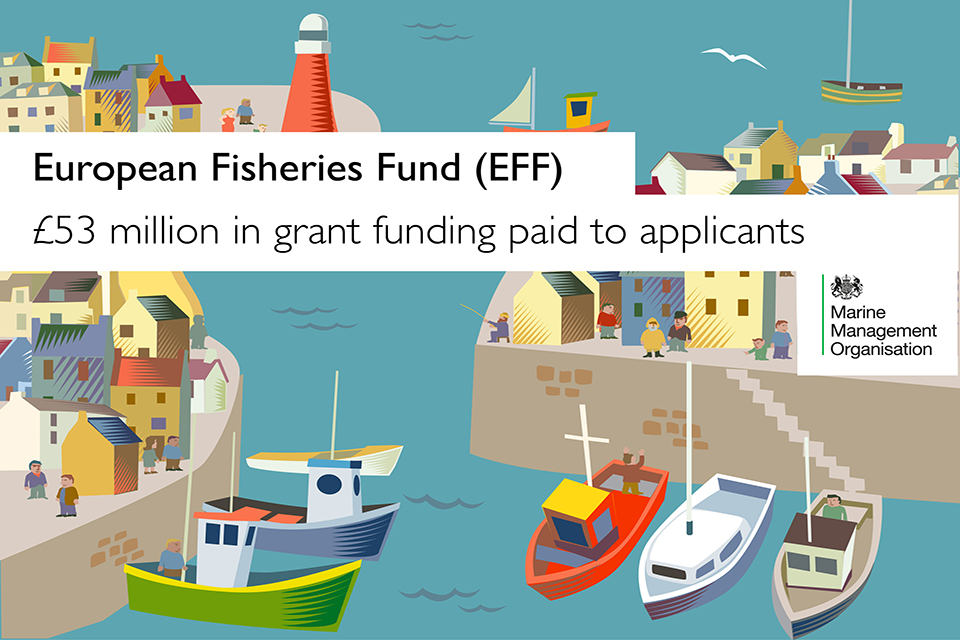 We've produced a series of images to mark the annual European Maritime Day.  These contain facts about the European Fisheries Fund, which provided investment towards sustainable fisheries and fishing communities.
1129 projects were supported through the EFF: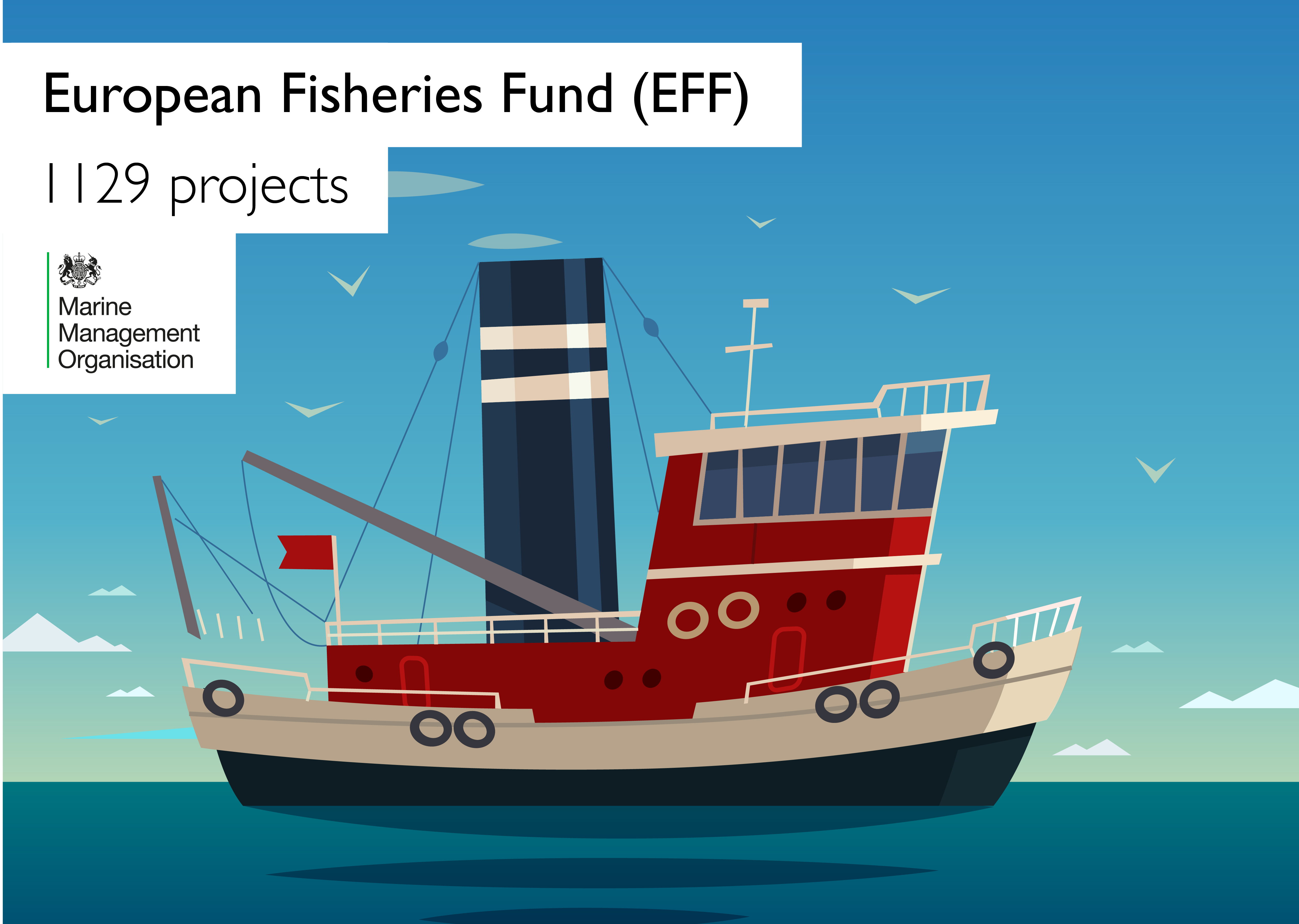 As a result of the scheme:
£53 million in grant funding was paid out to applicants in England
£15,204,970 was invested in projects carried out in England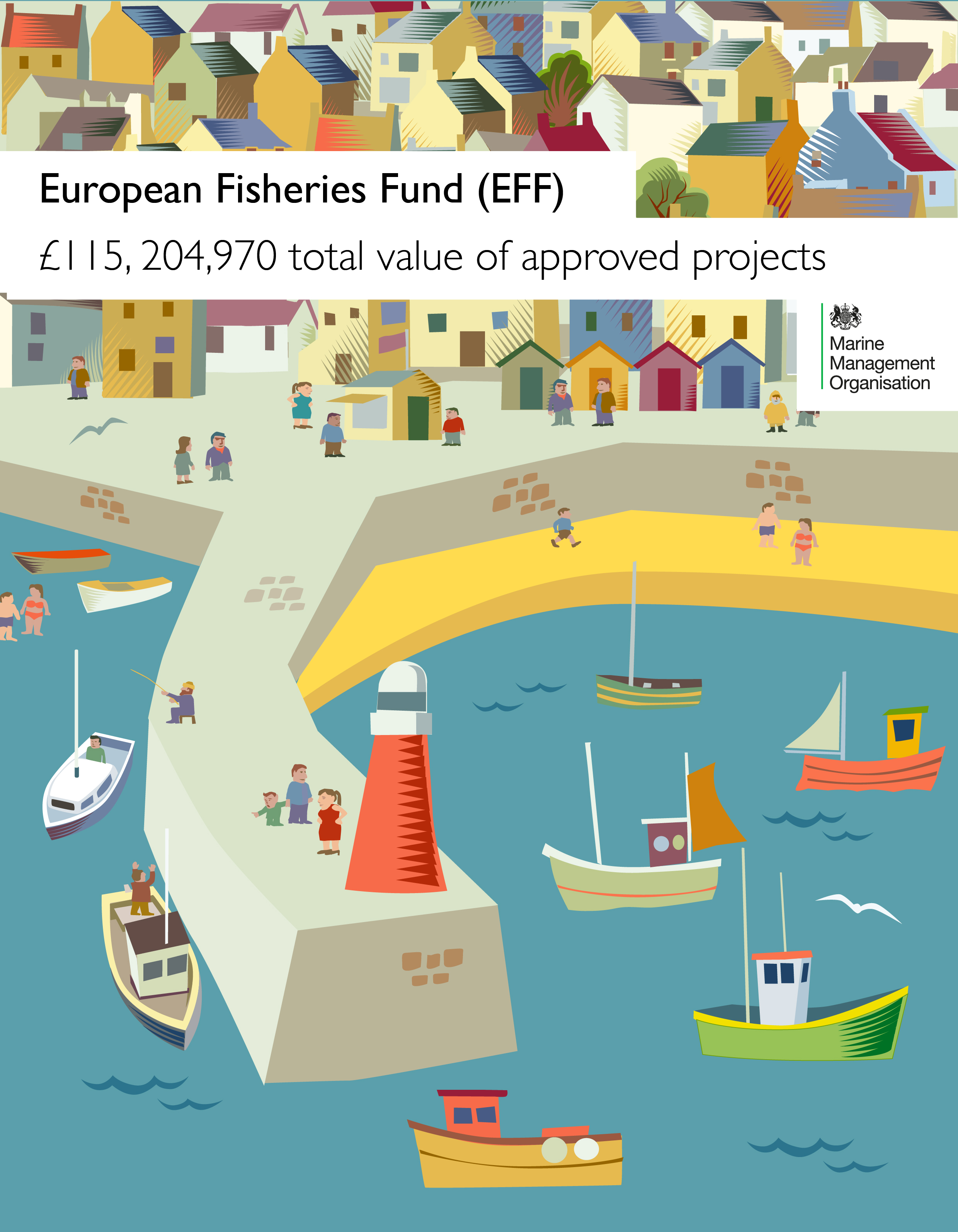 The EFF has now closed but it has been replaced by the European Maritime and Fisheries Fund (EMFF).  The EMFF in England will be open for applications soon.
Examples of projects funded across the UK are available in the annual reviews of the EFF on the MMO's website.
We've shared these images on social media including our Twitter and Linked In profiles - follow us for updates or to let us know what you think.