The MMO's marine planning team would like to tell you a little bit about a marine planning tool that has recently undergone some changes.
On the 8 July 2015 the MMO launched the redesigned Marine Information System (MIS).  The MIS is a tool for all of those with an interest in England's marine areas to explore marine plans including  applicants for development licenses and decision-makers.  It displays policies for all adopted marine plans in an accessible online format.
Updated features include:
refreshed website layout providing a gateway to access all marine plans as they are developed across England's marine area
policy considerations for marine plans that will inform plan users during application and decision-making processes
multi-layer Geographical Information System-based mapping information, allowing a locally focussed search of activities and resources, including information on approved marine licenses as well as those under consideration
a policy check tool which enables users to search for marine plan policies within a user defined geographical area
purpose-built accessibility for mobile devices and tablets.
You can access the MIS at: http://mis.marinemanagement.org.uk/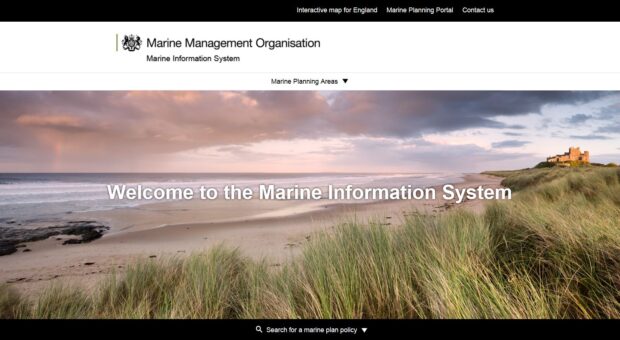 If you have not used MIS before we hope you find it helpful for interpreting and  using England's marine plans and for viewing marine licensing information relevant to your interest. There were numerous positive comments about the original system and, having drawn on feedback identifying where we could improve, the new system should be even better!
As part of our continuous improvement of MIS we would appreciate your views and suggestions. For further information or if you would like to comment on the new MIS please contact planning@marinemanagement.org.uk.