Marine planning implementation officer for the East, Stacey Clarke, explains her job.
My day-to-day work can vary from being in the office, answering questions or writing policy and other documents; to being out and about meeting people with an interest in the marine area, be that because it is part of their job, their livelihood, or that they simply enjoy being on the coast. I get to speak to a wide range of people, and am usually out and about explaining what marine planning means for local authority planners and coastal officers, Inshore Fisheries Conservation Authorities (IFCAs), wildlife organisations, estuary groups, fishermen, marine and coastal leisure groups, local port staff and lots of others interested in the future of our seas.
I and another officer cover the stretch of coastline – and offshore – from Flamborough Head in the North to Felixstowe in the South.
During my work as an implementation officer I  attend lots of coastal events, including the Suffolk Coastal Forum annual conference, which brought together a range of people with an interest in the marine and coastal area to discuss what matters to local communities; visiting an Ministry of Defence (MoD) range in Lincolnshire where I learnt how the MOD works with other interests to enable the land and adjoining sea to be utilised for a wide range of activities, and attending a committee members' dinner with the Eastern IFCA where I got to sample some local Norfolk shellfish – tasty!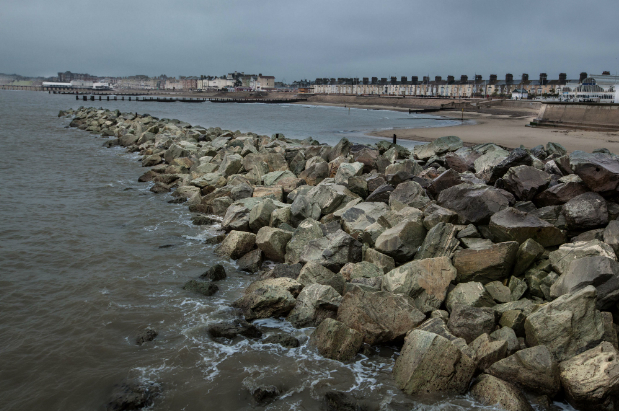 As my job title suggests, a large part of my role will be enabling the East marine plans to be utilised by others – this is implementation.  To begin this process I will be going out to the types of groups already mentioned to work with them in interactive sessions to highlight the legal requirements of implementation and some examples of how marine plan policies could be incorporated into their work. All marine decision makers are required to take our marine plans into account, just as the MMO is required to take existing local plans into account wherever possible during the plan-making stages.
I'm excited about the benefits my work can bring – better use of marine resources while looking after areas that need our protection – and hope you are too.
I'd be happy to explain my work, or attend group meetings, in the East plan areas along with my colleague Rachel Wood. My email is Stacey.clarke@marinemanagement.org.uk or phone 07766214855.