On Tuesday 27 April, two officers from the Marine Management Organisation's Poole office took part in Operation Aidant. The joint agency operation involved officers from the Southern IFCA, Gangmasters Labour and Abuse Authority (GLAA), Environmental Health, and Dorset Police. Each agency had their own remit within the broader aims of Operation Aidant; targeting modern slavery and human trafficking in the shellfish industry, particularly hand gathering by of species such as cockles and razor clams on sandflats during low tides.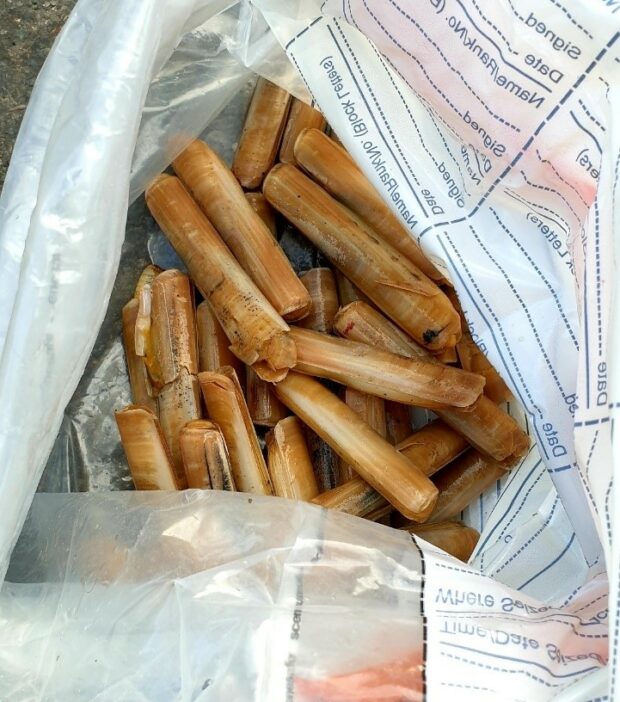 Southern IFCA and MMO officers split into three teams to patrol across the wide sands of Whitley Lake, Poole Harbour, as the tide was reaching its lowest. Under IFCA Byelaws, gathering of any shellfish in Poole Harbour using hand tools is prohibited and the cockle fishery is closed altogether between 1 February and 30 April. These teams engaged with several groups of individuals undertaking hand gathering of shellfish. Some activity was legal, using no hand tools and taking only permitted species above the minimum size. Most of the activity, however, involved hand tools (including one very large garden rake), prohibited species, and undersized specimens. All shellfish gathered using tools, all cockles, and all undersize specimens were returned to the sea and the individuals briefed on the legislation and their offences.
The value of the joint operation quickly became clear as, within approximately half an hour, all offending individuals had been addressed and were on their way back to dry land whilst seemingly in communication with one another. Several Dorset Police and GLAA units were stationed strategically within the nearby streets to intercept the individuals at their vehicles. It was confirmed that they were an organised shellfish gathering team with their catch intended for transport to one restaurant Bournemouth and another in Bristol. Three arrests were made with regards to Immigration Offences.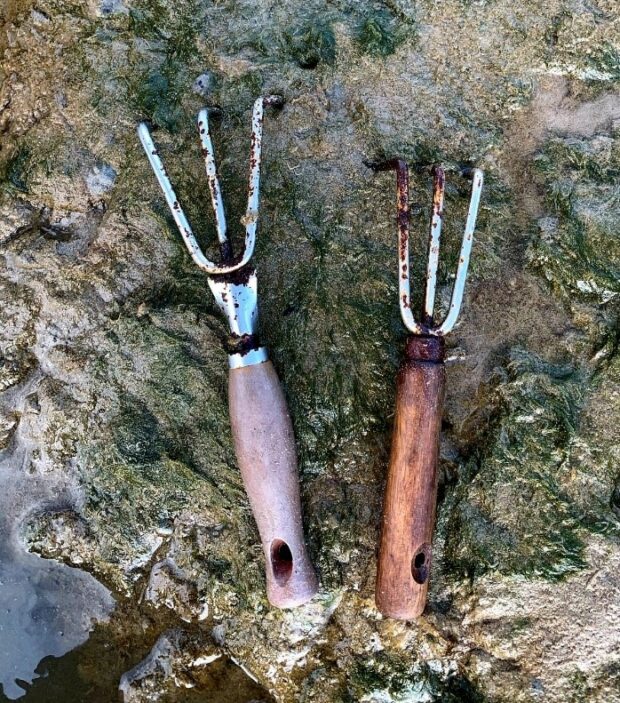 A joint working approach is particularly fitting as when Southern IFCA and MMO officers disrupt illegal gathering, a gateway into more concealed criminal activity is opened. Southern IFCA can continue to build a picture of the hand gathering operations and the communities involved whilst ensuring that byelaws are adhered to; the MMO can gather intelligence regarding traceability of shellfish within the commercial food-chain and those establishments that may, knowingly or not, support this criminal activity by purchasing illegally caught produce; Environmental Health can monitor the origins and destinations of shellfish that is not up to standard; Dorset Police and GLAA can identify where and how human trafficking, immigration, and slavery offences may occur to better protect vulnerable people.
The collaborative efforts of each agency in support of one another results in a comprehensive approach to tackle all facets of this complex criminal network.
More info on Southern IFCA Hand Gathering Byelaws