The Marine Management Organisation (MMO) is now a member of The Crown Estate's recently launched Offshore Wind Evidence and Change Programme. The aim of the programme is to facilitate the sustainable and coordinated expansion of offshore wind to help meet the UK's commitments to low carbon energy transition whilst supporting clean, healthy, productive and biologically diverse seas.
Together with the devolved Governments, the unique collaboration will bring together more than 20 stakeholder organisations and support Government's wider efforts to develop a vision for the future of the offshore wind sector.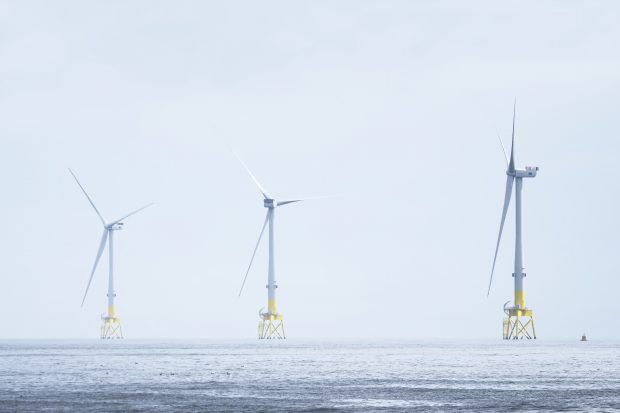 Ambitions
Over a five-year period, the Programme's strategic research and data projects will provide essential insights to help the sector better understand and address environmental considerations and interactions with other industries and activities, both around the coast and offshore. This will enable a more coordinated and strategic approach to the delivery of the new infrastructure required to deliver net zero emissions by 2050, ensuring the sector can deliver at pace while protecting the broader natural environment.
In parallel, the partnership will also support the Government's 25-year Environment Plan, which set out its ambitions to restore nature within a generation, reversing the loss of marine biodiversity and, where practicable, restoring it.
Trudi Wakelin, MMO Director of Marine Licensing, Planning and Blue Belt said:
We're delighted to be a member of the Offshore Wind Evidence and Change Programme, working with The Crown Estate and others.

"The MMO is committed to supporting the delivery of the sustainable expansion of offshore wind towards net zero by 2050 while securing healthy, biologically diverse seas.
Find out more about the MMO's aims and ambitions for the future of our seas, coasts and communities, including supporting government's net zero carbon emissions by 2050 in our MMO story.
Projects
The MMO is involved in one of the initial projects coming forward through the partnership: The East Coast Grid Spatial study to be delivered with National Grid Electricity System Operator (ESO) and National Grid Electricity Transmission. This will help build understanding of the interactions that future offshore wind farms on the east coast of England are likely to face when connecting into the electricity network and whether alternative approaches to connection can reduce community and environmental impacts.