On 15 October 2020, the Marine Management Organisation (MMO) launched the latest annual monitoring surveys for the South Marine Plans, as well as the baseline monitoring surveys for the North East, North West, South East and South West Draft Marine Plans. These run until Tuesday 15 December 2020. It is important for stakeholders to contribute to the surveys so that we can continue to monitor the effectiveness of the plans and their policies. We encourage you to take a little time to provide your opinion by clicking on the relevant links below, even if you haven't yet used the plans much, or if Marine Planning is new to you.
This blog provides some insight into how the plans have been beneficial to one of our stakeholders, and hopefully provides a better understanding about why it is important for stakeholders to get involved in the Marine Planning process.
Marine Planning: Confidence to operate for the marine aggregate industry
Sands and gravels from the seabed around England are essential for construction, land reclamation and coastal defence. These sediments were formed during the Ice Ages and the largest deposits are found in ancient submerged river floodplains and in geologically recent sand waves and sand banks. Extraction can only take place where these deposits exist and a well-planned offshore zone is critical to the future of the British marine aggregates industry. The MMO's marine plans are a key source of information and guidance, forming a background against which companies apply for new extraction sites for these vital but finite natural resources, in a way that allows for successful coexistence with other marine activities.
The British marine aggregate industry extracts twenty million tonnes of sand and gravel each year, with marine supplies contributing over 20% of all the sand and gravel that is used by the £169bn construction sector across Britain. One third of all the construction aggregates used in London and the south east of England, where one third of all construction activity takes place, come from marine sources while marine supplies also contribute to local needs in the north east of England, the Bristol Channel and in the north west. Marine aggregates also support large coast defence projects with over 40 million tonnes used for this purpose since 1990, most recently at Bacton on the Norfolk coast.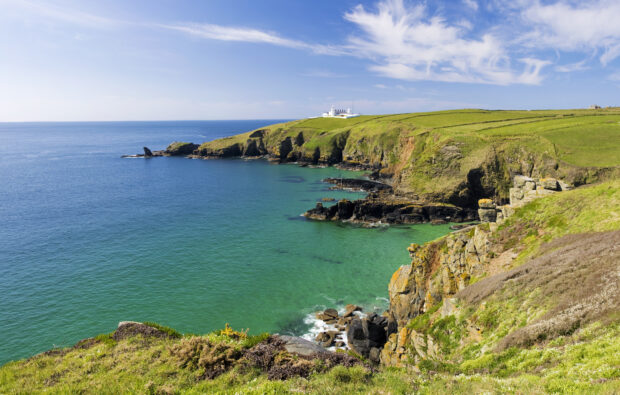 The marine aggregate sector welcomes the marine plans that now form a more robust, efficient and proportionate planning regime. Specific plan policies are in place to safeguard marine aggregate resources. These recognise not only licensed sites, but also protect application areas and resource areas for future use.
The long-term view provided by marine plans gives the industry confidence to operate, providing greater certainty for businesses, particularly where significant capital investment is required, all the while assessing how these activities coexist with other users of the marine area. This enhanced confidence is reflected in recent decisions to invest in replacement purpose-built sand and gravel dredgers and new wharf infrastructure. This should ensure that the marine aggregate sector can maintain its contribution of essential construction materials over the next two decades and beyond.
Have your say
Marine plan policies cover a wide array of matters, including access, marine aggregates, aquaculture, conservation, heritage, seascape, renewables, ports, shipping, tourism and recreation. We want to know from you how the Marine Plans and their policies are being used in the south, north east, north west, south east and south west marine plan areas.
The monitoring surveys are different from the consultation on the Draft North East, North West, South East and South West Marine Plans that ran earlier this year. We are interested in how these, and the South, Marine Plans are being used to inform development of terrestrial Local Plans. We are also interested in how they are being applied in development management. Whether you have used the plans yet or not, your feedback is important.