Estimates suggest that between 3.2 and 3.8 billion tonnes of construction aggregates will be required by 2030 to support society's ongoing need for homes, hospitals and schools, alongside the energy, water and transport infrastructure we rely upon.
Marine aggregates already make a significant contribution to the 'steady and adequate' supply of these essential mineral resources, particularly at a regional scale. Of the 20 million tonnes of marine sand and gravel typically extracted from licensed areas around England and Wales each year, over half (c.11Mt) are landed in London and the South East of England. This is significant, given that one third of all GB construction activity takes place here, representing a value of some £50 billion per annum. Elsewhere, marine supplies also provide an important role supporting regional construction activity in the North East, the South West and the North West.
The distribution of commercially viable marine sand and gravel resources around our coastline is highly limited, constrained by their geological distribution and their geographic position relative to the market's location. Therefore, continued long-term access to commercially viable sources of marine sand and gravel is fundamental to the ability of the marine aggregate sector to meet future demand, as is the need to safeguard these important mineral resources for potential use in the future.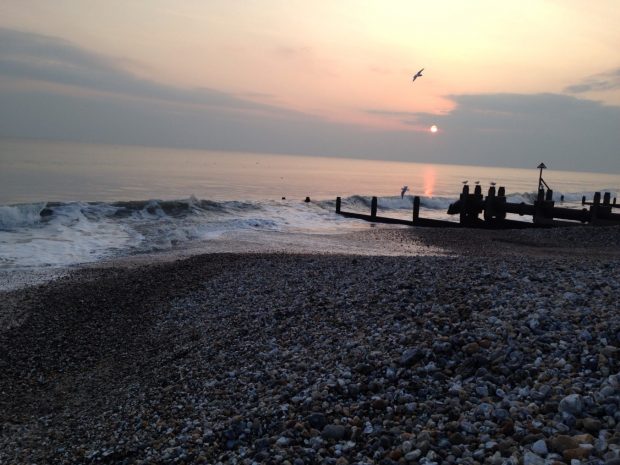 The development of marine planning, underpinned by a UK Marine Policy Statement that acknowledges the '…need to safeguard [marine aggregate] reserves for future extraction...', has supported the introduction of marine mineral safeguarding policies, ensuring that the importance of both existing licensed interests and areas of potential future resource are properly considered by other development activities. The marine plans formally adopted for the East and South marine areas around England already protect over 90% of licensed marine aggregate reserves, with the remaining plans expected to mirror these provisions.
The security provided by the UK Marine Policy Statement and regional marine planning policy, provides a more certain and secure future for the marine aggregate sector. This has contributed to several purpose-built marine aggregate dredger being commissioned, at a combined cost of £70 million, with the potential for more new-builds to follow across the industry.
Long term needs require long term plans, and marine planning has an important role in ensuring the contribution of marine sand and gravel supplies to the overall supply of essential construction aggregates our nation requires is maintained.