After working with the fishing industry in a soft launch period for the last few months, under 10 metre catch recording has gone live with its phased implementation.
With months of testing and continuous feedback from volunteers that have been using the service day to day, we thought it would be best to share some of the best and most asked questions to come out of our sessions with industry and some tips on using the service they have found useful.
This project is an important part of our strategy to support the viability and growth of our fishing industry, as it will provide a better understanding of catch by the under 10 metre fishing fleet registered in England and Wales. Better data gathering will also provide better scientific evidence and lead to better decision making.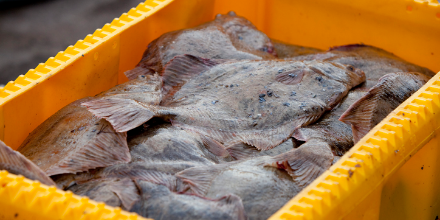 Questions
The biggest question that has been asked about the new catch recording service is 'Are we expected to do this while at sea?'  The answer is 'no' however, there is one exception to this. If you are crossing the line between ICES areas 4c/7d or 7d/7e, you must submit a catch record for both ICES areas each time you leave/enter the area.
We have had a number of questions about digital accessibility and how this effects the catch recording service. If you don't have access to the internet or a smart phone you could be classed as assisted digital, and can then phone in your catch to the contact centre before landing. However, you would have to register with the contact centre as assisted digital. There are a number of other ways to record your catch such as:
You could telephone someone with access to their account to enter the catch online via the web before they land.
You could retain the catch on-board (although you can land the non-quota, non-catch limit species), record the catch on a computer, then return to the vessel to land.
However, having a smartphone to enter your catch is by far the easiest of all the options. If you have limited reading /writing ability and difficulty using technology there is an assisted digital service that allows fishermen to ring the contact centre from a basic mobile phone (or landline for those that catch non-quota species).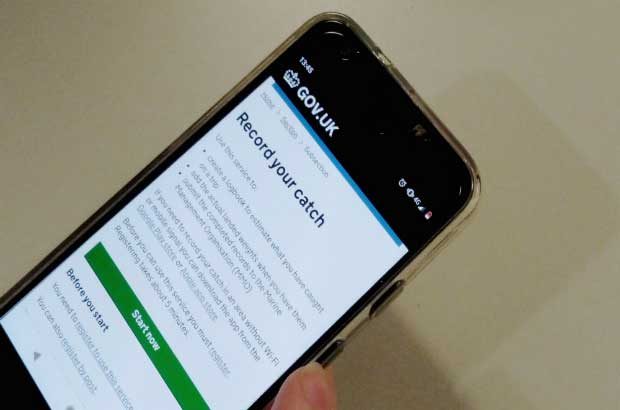 It is important to remember that the 'record your catch' mobile application works whether you have signal or not, you will be able to record your catch when there is no signal and this will automatically be sent when a phone signal is detected.
The new service is going to change the way the fishing industry operates, making it more streamlined and easier for both industry and the MMO. We have been asked by industry to explain the changes that are going to affect them. You will not need to continue recording your shellfish catch using the MSAR1 form once you have started recording your catch using the electronic system, the new service will replace the MSAR1. You must complete and submit your current return up to the date of your first submission on the catch recording service.
Similarly, if you complete a paper logbook, for example when leasing quota, once you start recording your catch using the service you will no longer be required to do so. Under 10 metre vessels in membership of a Producer Organisation that currently complete logbooks will continue to do so. It is key to remember that fishing vessels that are non-active do not have to sign up to the catch recording app. However, if you do go fishing commercially after the applicable date in the licence condition, you will need to register and record your catches.
Again this is similar to seasonal fishermen who cannot fish with weather conditions for weeks. You are not required to register if you are not fishing when you get the email invitation. However, if you do go fishing commercially, after the applicable date in the licence condition, you will need to register and record your catches.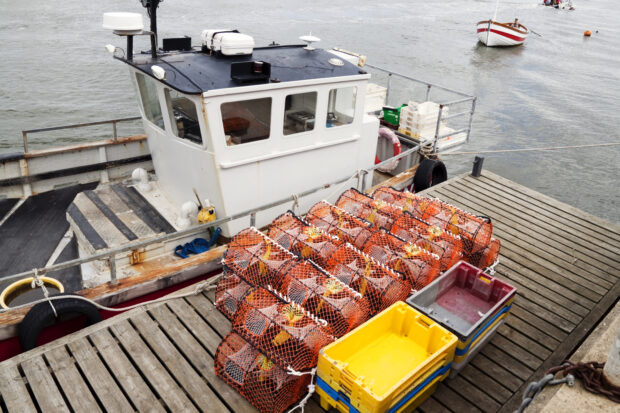 Tips on using the service
Set up all your favourites during registration
Adding your gear, ports and species ahead of time will make using the service quicker and more straightforward.
Weighing the fish
Exact weights are not required in the Catch Recording service, estimates of live weights within 10% are all that is required. This makes it again quicker and easier for you to use the service.
Weight with decimal places
Weights are estimated so only whole numbers are valid. If you catch less than 1kg, you must round up to 1kg. Any weight above 1kg should be rounded to the nearest whole number, e.g. 3.2kg should be entered as 3kg, and 5.5kg should be entered as 6kg.
I can't find my species in the species list in the system
The species list is based on catches in UK waters in the last 10 years. Species are recorded under the FAO standard, the name used may be different from the local name, for example:
Grey Mullet - Mullets Nei (MUL)
Red Mullet - Surmullet (MUR)
Lesser Spotted Dogfish - Small spotted catshark (SYC)