More than two years after Henderson Island was found to have the 'world's highest' recorded density of plastic rubbish, scientists returned last June for another research expedition.
The team used a variety of equipment from underwater cameras to sand corers to collect information on plastic pollution and biodiversity. Over 11 days the team captured over 4,000 images of the seabed, collected six tonnes of rubbish and undertook many different experiments on the impact of the plastic waste on the beach and surrounding area.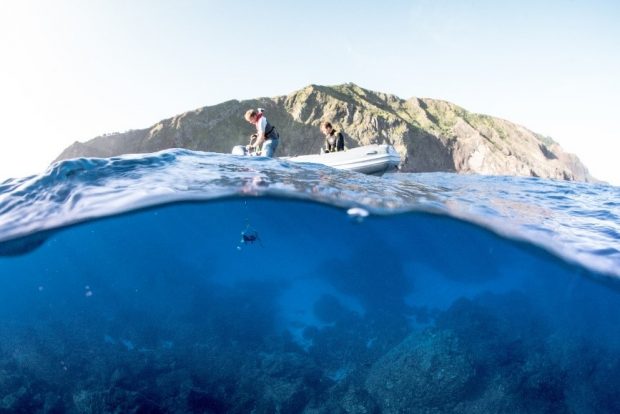 The Blue Belt Programme provided financial support and scientific expertise to the Henderson Expedition. Blue Belt's Simeon Archer Rand from Cefas was one of the team on the two-week expedition.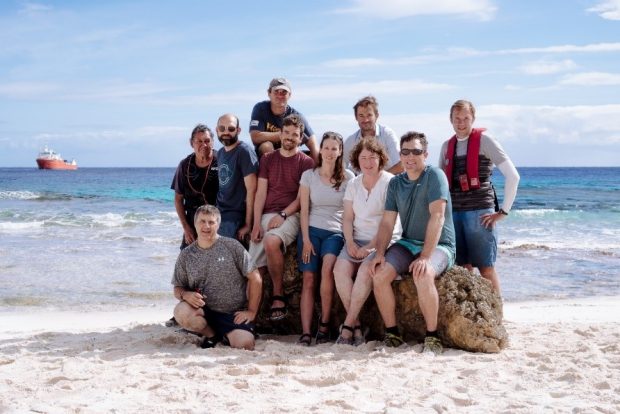 After landing in Tahiti it took the group nearly a week to reach the uninhibited island, which lies more than 4,500 km from the nearest continent. Despite its remote location millions of pieces of plastic are deposited on this island due to ocean currents.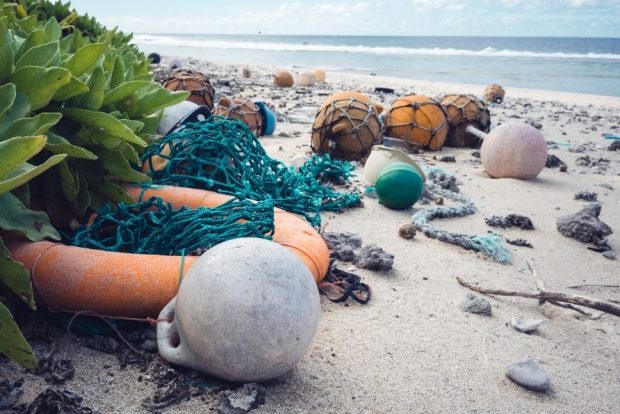 "We collected over six tonnes of waste from just over 2 km of beach including everything from fishing buoys and rope to toy soldiers. But the beach will not stay clean for very long due to ocean currents, so we've deployed cameras to track the return of litter," says Robin Shackell, Deputy Governor of Pitcairn and Henderson Expedition lead.
"We're planning to take the waste from the beach clean to Costa Rica where it will be re-used within building materials such as building blocks," explains Robin.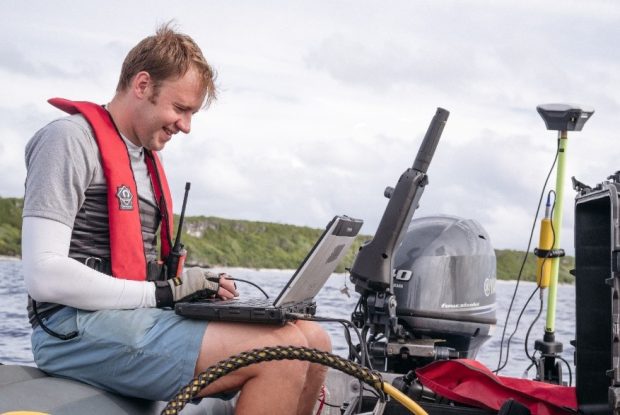 Studying plastic pollution was just one focus of the research expedition. Henderson Island is in the UK government's Blue Belt Programme, which aims to protect over 4 million square kilometres of ocean by 2020.
"We saw some of the deepest and most extensive reefs I've ever seen. I collected over 4,000 underwater videos and photos around the island and used echo sounder data to map the sea floor," says Cefas' Simeon Archer-Rand, Blue Belt Programme scientist.
This information will be analysed and fed into marine management plans to help protect Henderson Island's precious marine environment.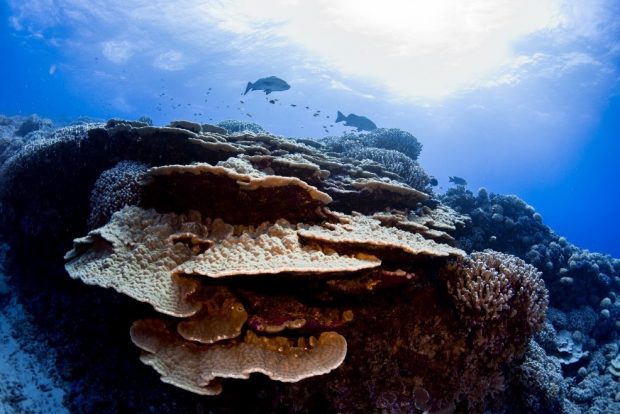 The footage will also be used to study the levels of litter on the seabed, feeding into a litter movement model to track how the litter might have moved on the tides and its effect on marine life.
"It's not just the litter you can see that's an issue – it's micro and nano-plastics too," adds Simeon. "We collected sand samples from 24 different locations around the island. Back in the Cefas lab we'll stain these samples with a solution so we can count and sort the microplastics under UV light."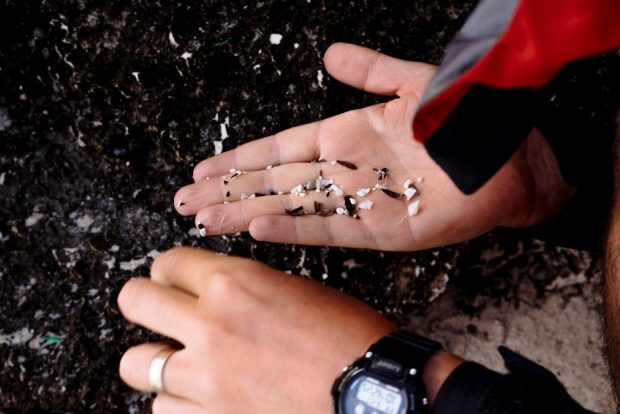 Henderson Island may reside in one of the largest marine protected areas on the planet, but plastic pollution knows no boundaries. Expeditions like this are vital to help us manage and protect biodiversity and understand the impact of plastic waste in these exquisite marine environments.
The Blue Belt Programme supports the delivery of the UK Government's commitment to enhance marine protection for over four million square kilometres of marine environment across the UK Overseas Territories (UKOTs). It is delivered by Cefas and the MMO.

To find out more on the Blue Belt programme: