MMO and other marine-related news and developments which took place in October 2018. This included significant developments in Parliament and proposals on changes to laws.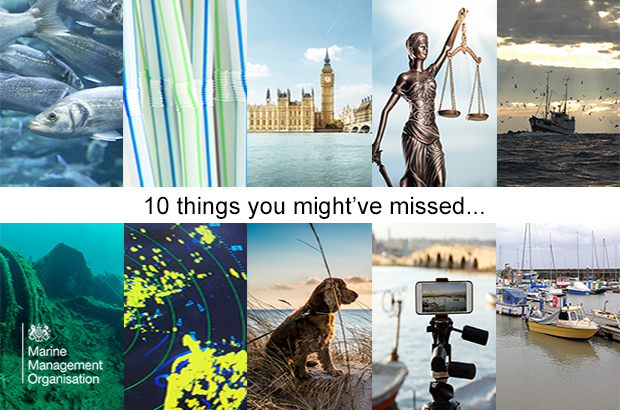 Fisheries Bill
The Fisheries Bill was introduced to Parliament on Thursday 25 October. This is a step in creating the legislative powers the UK needs to operate as an independent coastal state after leaving the EU.
Environment Secretary Michael Gove said of the Bill:
"This new Fisheries Bill will allow us to create a sustainable, profitable fishing industry for all of the UK. It will regenerate coastal communities, take back control of our waters and, through better conservation measures, allow our precious marine environment to thrive.

"The Common Fisheries Policy has damaged the UK's fishing industry and our precious fish stocks. The Bill will deliver a sustainable fishing industry, with healthy seas and a fair deal for UK fishermen."
Defra's press release explains more about the development. Documents relating to the Bill can be found on the Parliament website, which also explains the parliamentary process and dates in more detail.
Parliamentary discussions
A number of discussions took place in Parliament relevant to the MMO's work, or were scheduled for future. These include:
A short inquiry into the Fisheries Bill was launched by the Commons Environment, Food and Rural Affairs (EFRA) Committee. People are able to submit written evidence and views as part of this process. More details are on their webpage.
The House of Lords EU Energy and Environment Sub-Committee heard from Environment Secretary Michael Gove as part of their inquiry into 'no deal preparations for energy and the environment. Mr Gove's evidence mentioned the MMO's fisheries management and enforcement work and can be read via their webpage.
Senior officials from Defra gave evidence as part of the Commons Public Accounts Committee's inquiry into 'Defra's progress towards Brexit'. This included discussion of the MMO's fisheries regulation work.
Inshore Vessel Monitoring System proposals
Defra launched a consultation on proposals to introduce Inshore Vessel Monitoring Systems (I-VMS) for all licensed British fishing boats under 12 metres in length, operating in English waters. You can have your say via Defra's website. The consultation closes on 14 November 2018.
Plastics consultation
Defra announced its plans to ban plastic straws, stirrers and cotton buds. The proposals are subject to consultation, which closes on 3 December.
As part of its announcement Defra highlighted that in England, it is estimated that annually we use 4.7 billion plastic straws, 316 million plastic stirrers and 1.8 billion plastic-stemmed cotton buds. An estimated 10% of cotton buds are flushed down the toilet which could end up in our seas.
Fisheries enforcement work 
We provided an update on the outcome of a fisheries prosecution case in Norwich. This resulted in the master and vessel owner being ordered to pay £28,610 for fisheries offences.
Seabass limits 
We provided an update on changes to EU rules relating to recreational fishing for seabass, which took effect from 1 October. This permitted recreational fishermen to retain 1 specimen per day.
Bag it and bin it
As part of the #Binit4beaches campaign involving a number of our partner agencies we published a blog post about cleaning beaches of dog mess. This highlighted some of the environmental and human health risks of not cleaning up after your pet.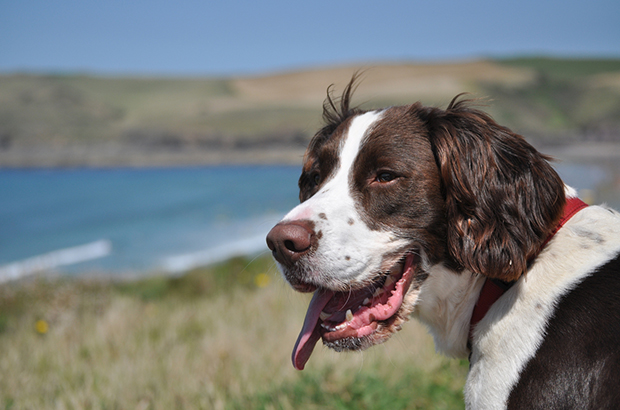 Shipwrecks
Almost £100,000 worth of metal illegally salvaged from a WW1 shipwreck was referred to an auction house for sale. This followed our successful prosecution earlier in the year of Dutch company Friendship Offshore BV which conducted an unlicensed salvaging operation on a sunken merchant vessel named the SS Harrovian off the Isles of Scilly.
A ship's bell recovered during exploratory work as part of construction of the Galloper offshore windfarm is being displayed in Sunderland. The SS Carica Milica, a merchant ship, was built in the city and sank on 18 November 1939.
Service to help health of East coast fishermen
Yorkshire Wildlife Trust and Humber Teaching NHS Foundation Trust launched a service which will work with fishermen in the Humber and East Yorkshire area to improve their overall health and wellbeing and connect them with relevant local services.
The project was made possible by funding from the Holderness FLAG, the SeaFit Programme and via the MMO from the European Maritime and Fisheries Fund. (SeaFit is a joint initiative from the Seafarers Hospital Society (SHS) and the Fishermen's Mission.)
Representatives from the MMO's office in Scarborough attended the launch event.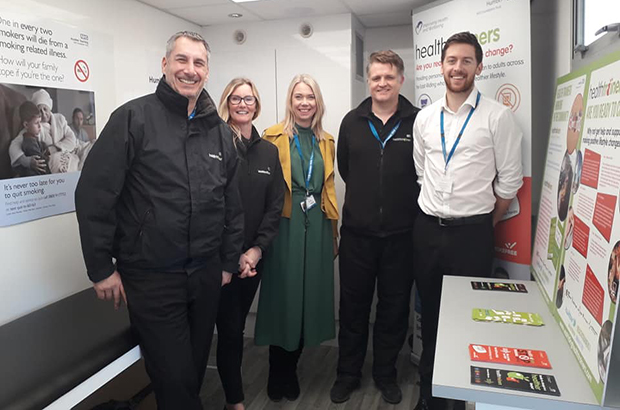 Fisheries films
Seafish has produced a short film ' Seafood is the Way Forward', which it has published on Youtube and other social media channels. The Cornish Fish Producers Organisation has also released a series of five short films via its Youtube channel. These look at the work of fishermen and follow the catch on its journey to plates.
Don't forget to follow us on Twitter for more frequent updates about our work.