Chris Maxwell of the MMO's marine planning team explains why national recognition matters
Being nominated for awards is always great, and our marine planning work is currently on the shortlist for both the Civil Service Awards (whittled down from almost 700 nominations across government) and the Planning Awards 2014 in the Strategic Planning category.
But this isn't primarily about blowing our own trumpet. Such recognition is really important for two reasons:
1. Increasing understanding of what marine planning does, and why
These national awards are specifically for England's first ever marine plans, which should be used by anyone making a decision on, or considering undertaking, any marine activities from Flamborough Head to Felixstowe.
We want as many people as possible to understand how the marine plans affect them, and have highlighted our Marine Information System as part of the awards so that every sector can see which policies apply to their area of work. It's paramount that local authorities in particular are aware of marine planning and the impact on their work, as any developments that have an impact on our seas in the East of England have a statutory obligation to consider the marine plans. Hopefully local authorities will want to check the plans when considering developments regardless of this duty, as they pull together coastal and marine data that has never been in one place before.
It's really important that such a key part of our remit is highlighted, and should encourage all marine users and decision makers to use our plans to shape the future of our seas.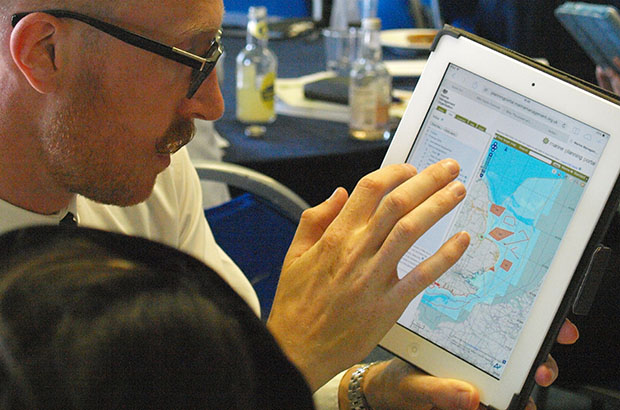 2. Making clear it's a team effort, only achieved with all of your help
A fundamental part of marine planning is talking to sea users, and this was the backbone of our award entries. Frankly, none of this would be possible without you attending workshops, responding to consultations, giving us your views and sharing your experiences. The plans are based upon a range of evidence drawn from policy analysis, data, industry reports and stakeholder information, compiled in conjunction with local authorities and many others.
When we developed the East marine plans, we held over 400 one-to-one meetings, stakeholder workshops at each stage of the planning process, drop-in sessions in hard to reach locations, international workshops with eight other administrations, and consultations. A guide for local authority planners and a short animation film on marine planning also helped ensure the thousands of stakeholders involved have a good understanding of the marine planning process and what the plans mean in practice.
So these awards will be as much an accolade for your work as they are a recognition of our efforts.
Both awards ceremonies take place next week, and we hope you'll have your fingers crossed for marine planning.