Ness Smith is the newest member of the Blue Belt programme, swapping her office with a view of the South Atlantic, penguins and albatross for a view of the River Tyne, oystercatchers and seagulls.
She has worked in marine management programmes across the world, in Madagascar, Honduras, and Solomon Islands as well as in Europe in a UK/French partnership.
Here is her blog about her most recent experiences.
I have been in love with all things marine ever since I can remember and at the age of ten I wrote a school essay on how I wanted to study penguins in the South Atlantic. Having worked as a marine researcher and policy specialist in more tropical locations, I finally fulfilled my childhood dream by securing a job with the South Atlantic Environmental Research Institute (SAERI), based in the Falkland Islands, in 2017.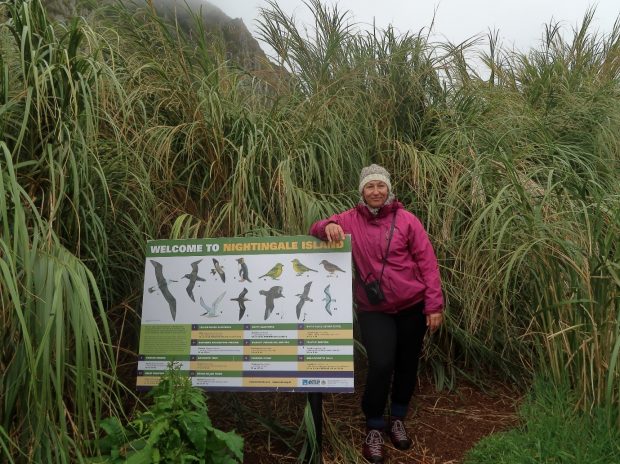 In previous roles, I have gained unique specialist knowledge in international governance, working alongside United Nations organisations to help close down illegal fishing practices on the high seas. At Plymouth University I managed a project which explored how natural capital approaches could integrate with marine planning, and before that I ran an EU/Defra pilot marine planning project which entailed working closely with the Marine Management Organisation (MMO).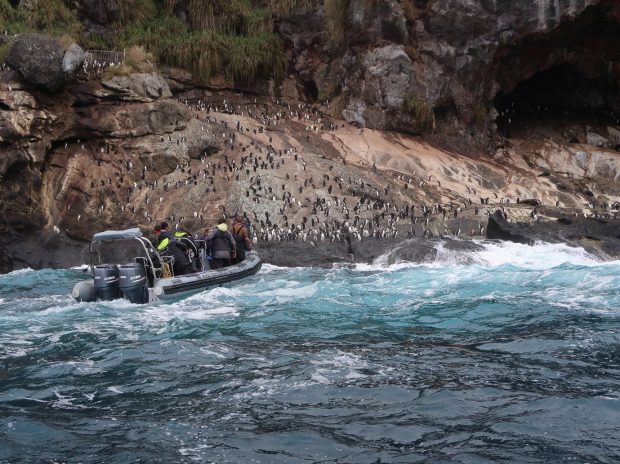 The project I was working on with SAERI focused on natural capital in the UK's South Atlantic Overseas Territories, with an aim to build capacity to monitor environmental change and integrate environmental evidence into economic policy making and infrastructure planning. It was funded by the Foreign & Commonwealth Office, which also funds the Blue Belt programme. Part of my remit therefore was to liaise with the Blue Belt programme, which I did from my office in Stanley, or wherever else I happened to be in the South Atlantic!
Although based in the Falkland Islands, I was extremely fortunate to be able to spend time on St Helena, Ascension Island and Tristan da Cunha over the course of the two year project. During this time I worked closely with the respective governments and key stakeholders on these incredible islands and gained valuable insight into the unique challenges they face.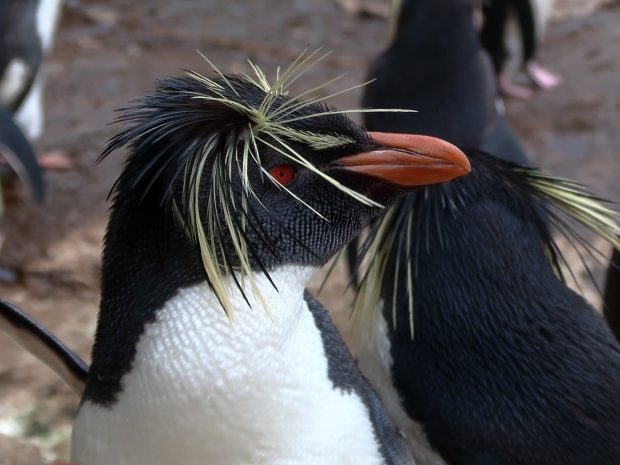 I also managed to find some time to get up close and personal with the wildlife, including of course penguins in the Falklands and on Tristan da Cunha. I will never forget landing on Nightingale Island (after nearly two hours in the Blue Belt funded boat in some rather 'sporting' sea conditions) to be surrounded by hundreds of curious and completely unafraid Northern rockhopper penguins. Other highlights included snorkelling with whale sharks on St Helena and diving in massive clouds of 'blackfish' on Ascension Island.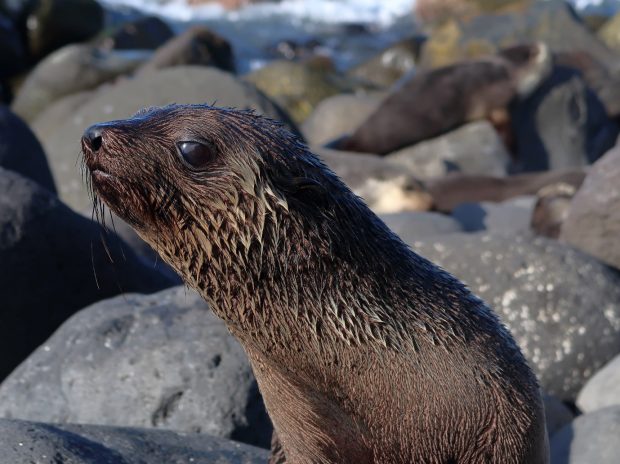 Having travelled extensively, I can honestly say that the UK South Atlantic Overseas Territories are the most fascinating, beautiful and beguiling places I have ever visited. When the opportunity to join the MMO Blue Belt team arose, I jumped at the chance! I'm really looking forward to working alongside new colleagues and old to help ensure these wonderful marine environments are well-managed now and long into the future.