A project which saw the installation of a new reef and art project off the Dorset coast in early August is an unusual example of the MMO's marine licensing remit.
The work, by artist Simon Faithfull, included the sinking of a vessel to create an artificial reef in Ringstead Bay, with cameras providing live online footage from the wreck site. It is part of the Weymouth and Portland Wreck to Reef development, which also includes a lobster restocking reef.
The installation was covered by national media including the Daily Mail and the Independent:
Artist gets that sinking feeling with underwater installation http://t.co/MJlbX9pYI6 pic.twitter.com/GbCf6vy6Ue

— The Independent (@Independent) August 5, 2014
Activities involving placing items on the seabed, or removing them, may require prior permission from the MMO under the Marine and Coastal Access Act 2009. They may also need approval from other organisations, such as the Crown Estate, which owns a large proportion of the seabed out to 12 nautical miles. More information on how the marine licensing process works is on our website.
Another aquatic artwork licensed by the MMO is the installation of an Antony Gormley statue, Another Time, on the bank of the River Thames near Limehouse Reach, London E14: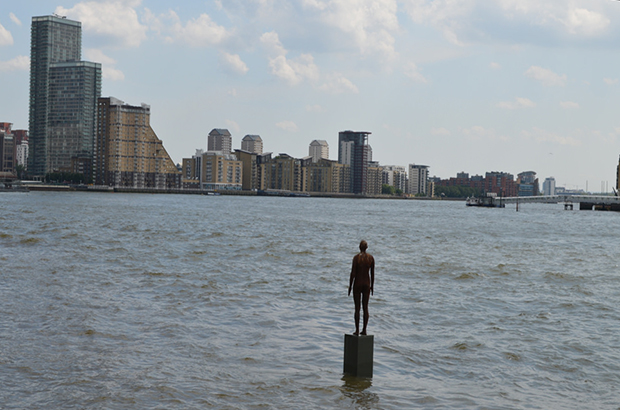 Visit our public register for more details of marine licence applications and approved projects (the Wreck to Reef project is case MLA/2011/00006/3 and installation of the Antony Gormley statue is MLA/2013/00106.)